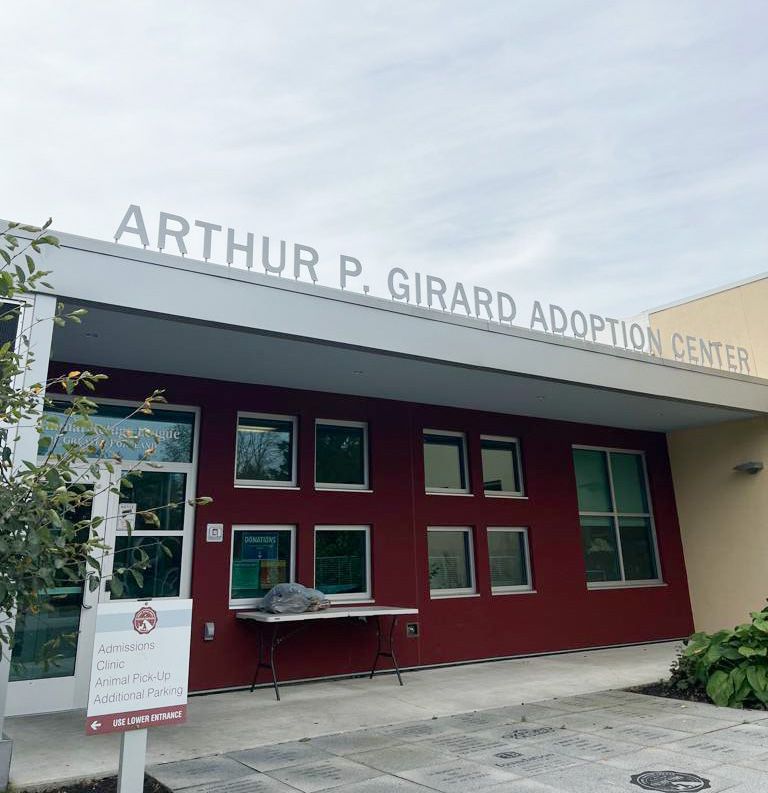 In September we had the pleasure of visiting The Animal Refuge League of Greater Portland in Maine. 
For the past 20 years our family has taken a summer holiday outside of Portland, Maine. We love connecting with rescue groups in the areas that we visit so we reached out to ARLGP. The Paws made custom adoption bandanas for their rescues and we arranged a time to go and visit the rescue center. 
The Animal Rescue League of Greater Portland is a life saving organization that works with dogs, cats, and small animals within the state of Maine as well as helping other areas around the United States with dogs and cats in need. 
Their facility was amazing- it was clean, well organized and the animals had bright and open kennels where they recover and wait for their forever homes. The ARLGP also has a wide range of foster families that help take the animals out of the shelter and into their homes. 
While we were there we walked around the shelter and learned about their volunteer programs, the outreach they do within the community and the events they put on to raise money for the animals. It was so wonderful to hear about the amazing work they are doing! 
The animals that come into ARLGP are lucky to have the support, love and dedication from the staff and volunteers in the Portland area!