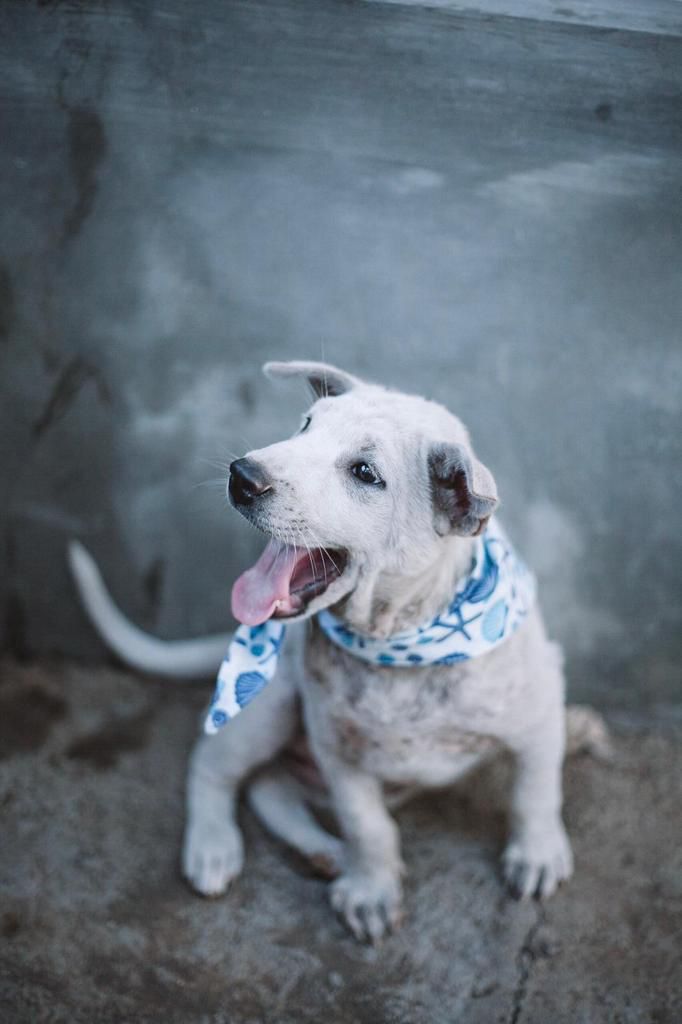 While living in Bali someone informed me about a little pup tied to a chain living with a family who didn't know what to do with him.

They gave him food and water and decided to chain him to their fence so he wouldn't run out into the road. When I went to check it out I offered to look for a new family for the pup and they happily agreed!

It turned out he was the pup of their family dog and they didn't want to add another dog to their family, but they didn't want to dump him so they had decided to keep him on the chain outside their home.

Within a few hours we had arranged to have his adoption photos taken and we had found him a foster home. Fast forward to a few months later and he was on an international flight to his new home in the USA!

He now lives his best life and we couldn't be happier!