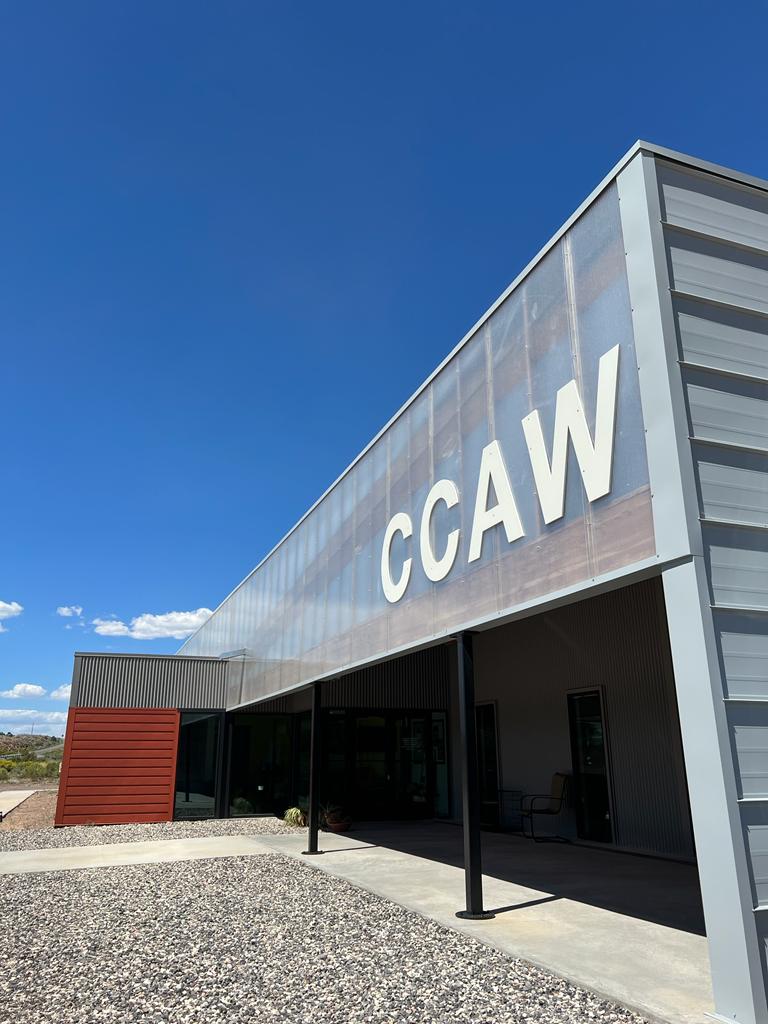 While visiting Capitol Reef National Park we were fortunate enough to pass by Color County Animal Welfare in Torrey, Utah.
We were driving down the road and turned our heads when we saw a sign for an Animal Welfare group. We were on our way back to Las Vegas to catch a flight home but made a last second decision to pull over and have a look.
We are so glad we did! We were welcomed with a large smile and offered a tour of their new rescue facility in Torrey.
The CCAW is housed in a clean, modern and functional building set against the stunning rocks of Utah.
The rescue center is built in conjunction with a boarding facility to offer assistance to the residents and tourists of the area, while providing a safe space for rescues who need a temporary home.
The boarding spaces for the dogs was ideal. Big open spaces with comfy sofas and chairs for the pups to unwind and feel relaxed. Each kennel has access to the outside play area where the dogs can sit in the sunshine.
The cats have their own section in the building too! Complete with toys and play spaces.
While we were visiting we had the chance to meet Chester, a rescue who is being helped by Color Country Animal Welfare. Chester had JUST been adopted the day before - lucky boy!
The Paws donated a handful of bandanas during our visit. We can't wait to follow along and read about more adoption success stories with Color Country Animal Welfare in Utah.
Be sure to check them out here https://colorcountryanimalwelfare.org - there are ways you can get involved and donate!