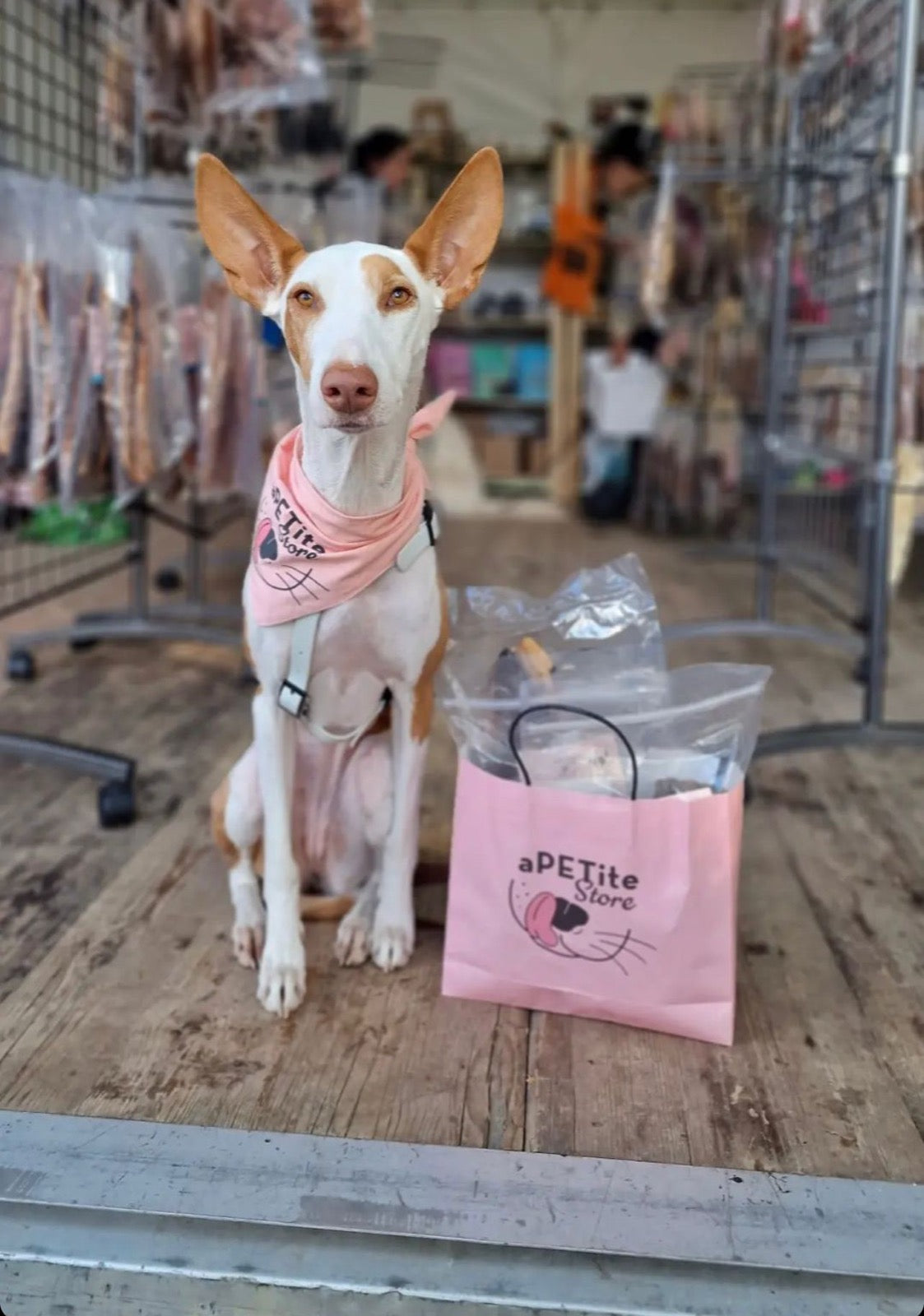 We love creating custom bandanas for our clients.
When aPetite, a pet brand based in France, contacted The Paws for bandanas with their logo we were excited to start the project.
The vision was cotton bandanas in their brand color with their logo placed in the middle of the bandana.
We got to work - color proofing their brand color and mocking up the bandana design with their logo.
When we had the color good to go we produced solid cotton and then the tailoring team cut the bandanas. We screen printed the aPetite logo onto the cotton and tah-dah!
We love the look of these custom bandanas for aPetite!