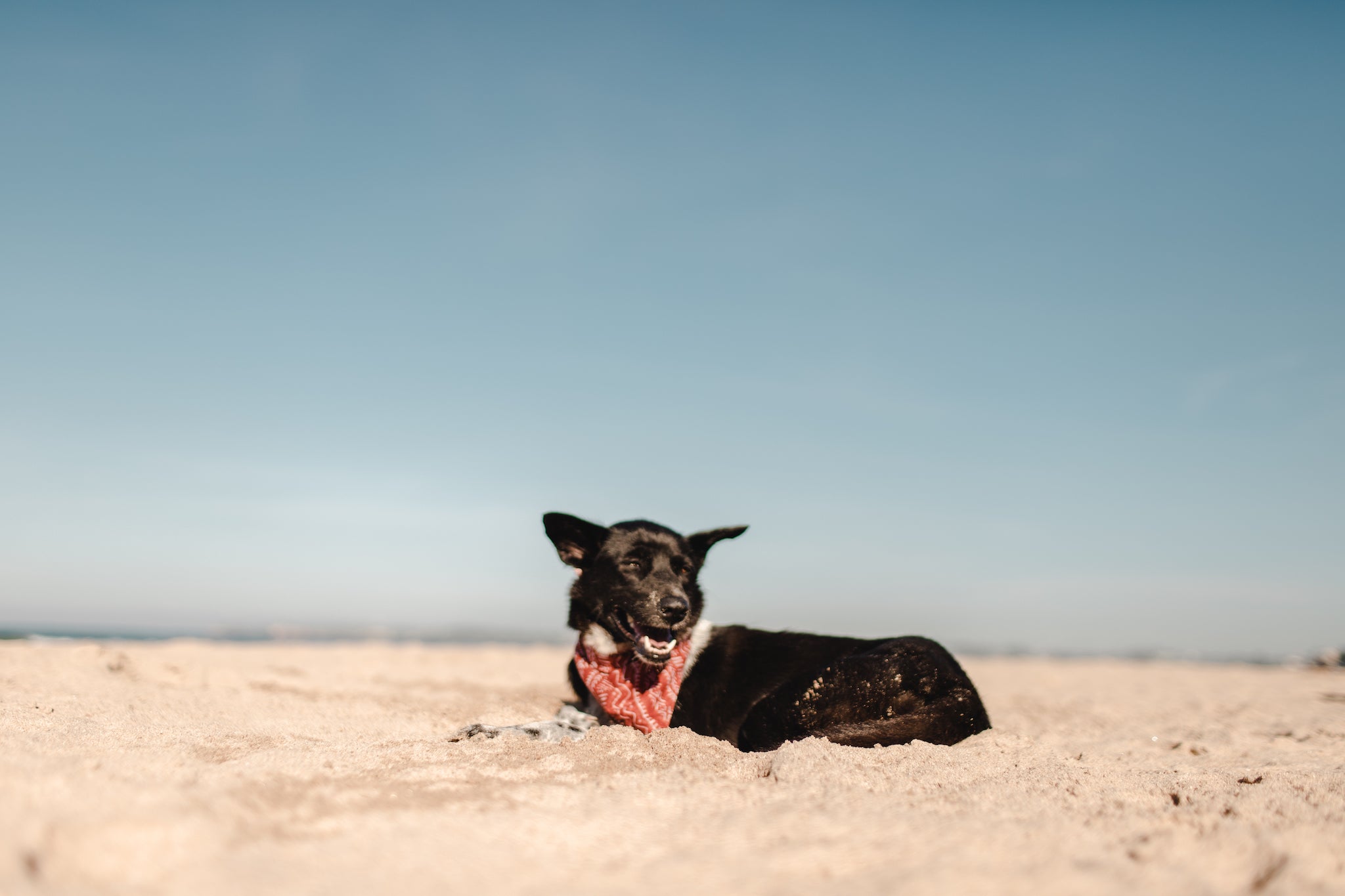 In March 2017 we moved to Bali, Indonesia. We didn't have jobs lined up, but we knew we wanted to explore Island life and see what Bali had to offer. We quickly found a house to rent - which was an amazing Balinese Jogolo with a little dipping pool and a palm tree overhead. The perfect tropical setup.

Once we were comfortable in our new home and had secured jobs on the island we decided to add a foster pup to the mix. Upon moving to Bali we had learned about the number of rescue dogs who needed a place to rest their heads at night - so why not open our doors to a pup in need, and make a new best friend at the same time!
At that moment in time the two main rescue groups on the island were BAWA and BARC - we emailed both groups and heard back from BAWA first. They sent over an email full of puppy pics, loads of pups that needed a foster home. My first thought was, 'ohh which one is the cutest, and the smallest?!', but then after thinking a bit harder I changed my outlook, I thought - since this won't be our forever pet, just a foster, why don't we take a dog who really needs to get out of the shelter - one who isn't doing well in the shelter environment. That's how we ended up with our Scout.

BAWA told us that they had a very shy and nervous dog who was almost afraid of her own shadow. Due to being so scared she didn't do well around other dogs - and needless to say a shelter filled with tons and tons of dogs was the wrong place for her. We knew she was the one for us - the one we wanted to foster and welcome into our new home.

The day Scout came to our home she hid the entire day - and this continued on for several days. Our bedroom was lifted on wooden stilts - a traditional Jogolo, and Scout would hide under the room 24/7, not even coming out for treats. Over the course of the first week she finally made a few movements and after 5 days we were able to put a leash on her and were so excited for her first beach walk.

We loaded her onto the scooter and off we went in search of a strip of sand for Scout to explore and walk around. We found a spot to park and as we were walking over to the beach a large scooter honked the horn and Scout panicked. She slipped her leash and off she ran - into the Canggu streets. I was in shock, how did we just lose our foster dog who we had only had for one week?!

We searched high and low, all day for 3 days. Just as we had given up hope as I was walking to work one morning I spotted Scout down a tiny lane several streets over from where she had run off. I couldn't believe my eyes - there she was! This was the moment that sealed the deal - after loosing her once, I knew she was ours forever.

Scout is the perfect dog for us. She's loving in her own sweet ways, she's patient, and she's calm. She's been a part of our family now for 3 years and we can't imagine life without her!