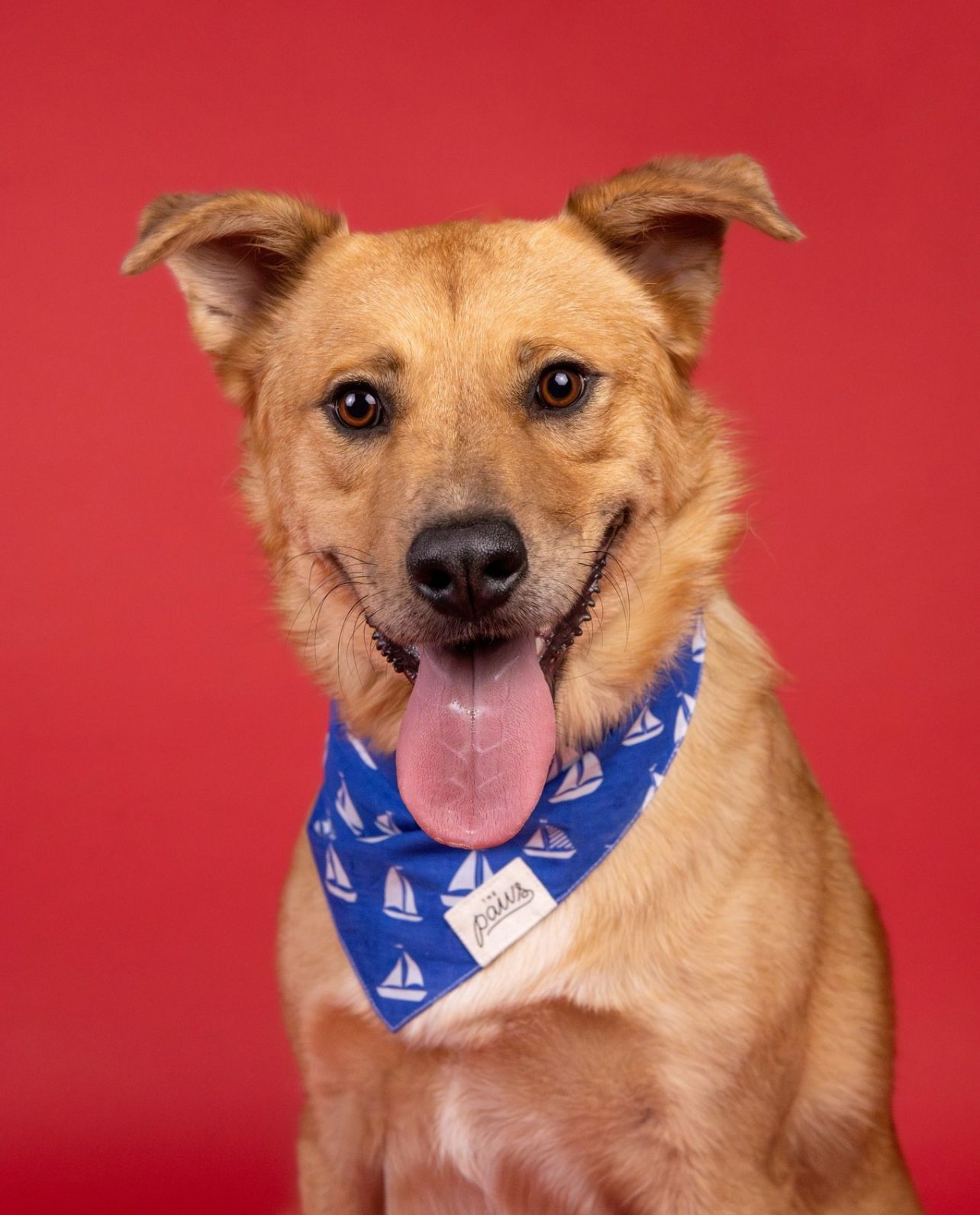 We love working with Shauna to help create beautiful adoption photos for rescue dogs in the Houston, Texas area. 
She generously donates her free time helping various rescue groups in her area with adoption photographs. 
The dogs pose in her studio - usually with a fun and bright colored backdrop - and she captures them in a variety of poses and looks. These images are then shared by the rescue group as they help look for forever homes for the dogs. 
Over a year ago The Paws started donating bandanas so Shauna could dress up the pups when they had their photoshoots. We believe pretty adoption photos can make a big difference when rescue groups are trying to get a dog rehomed!