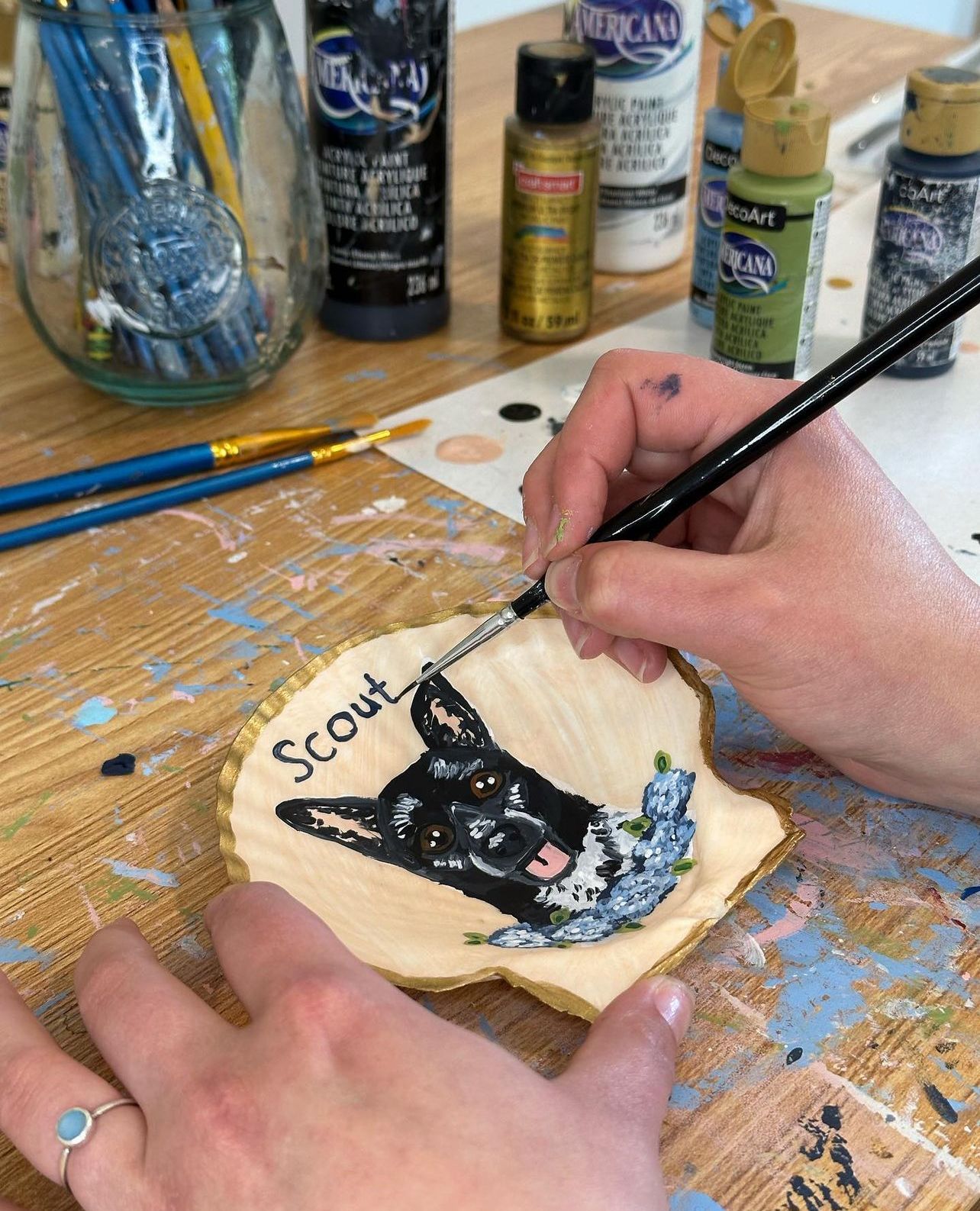 Earlier this month we were scrolling through instagram and came across a post our friends from Hot Diggity, a pup shop in Cape Cod, shared to their story.
Hot Diggity was doing an event with Zoeby, a local artist from Massachusetts. She was creating custom dog portraits on top of big scallop shells and the customers could then pick them up at the shop. Since we couldn't participate in the local pickup we wrote Zoeby about ordering online and having the shell shipped to Virginia! She had an online listing ready to go and we were so excited to order!
I have a wide collection of Scout portraits around our house - from sketches to digital renderings so when this unique and creative option popped up I knew I had to have one! 
Zoeby shared her creative process with me so I could see a behind the scene look at our Scout being painted onto her own scallop shell. 
The shell pawtraits are available online and make for a creative pieces in your house - or a great gift!