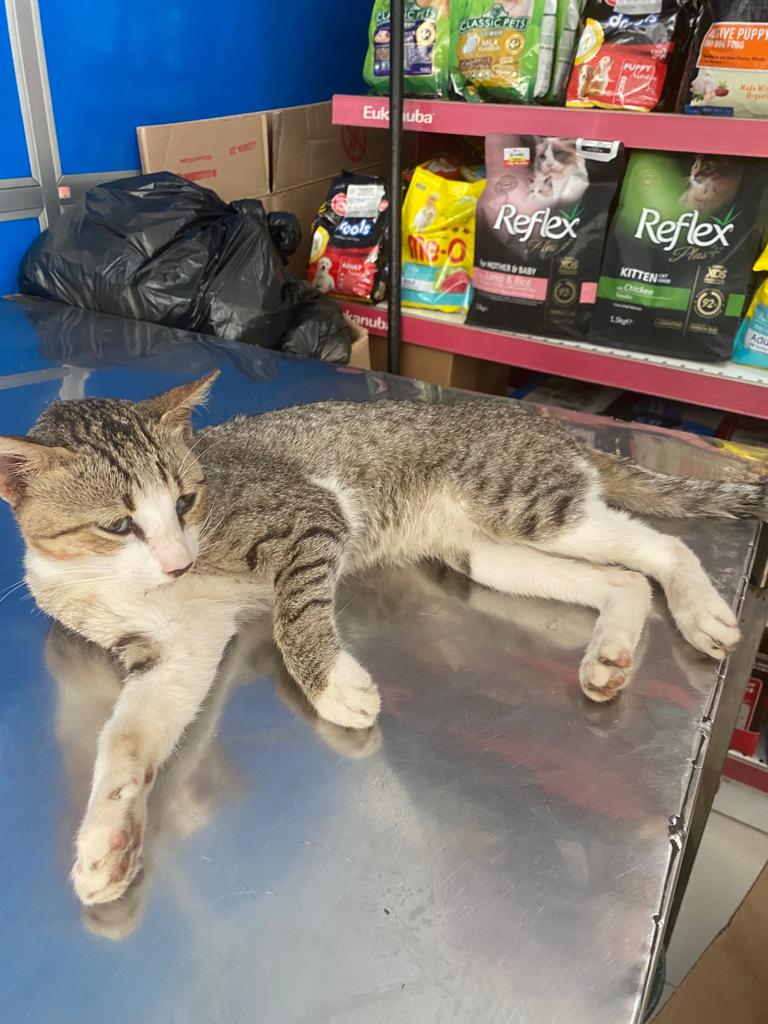 The other day The Paws helped sponsor a vet visit for a local cat in Weligama, Sri Lanka. After not eating for two days the family grew concerned for their cat and asked if The Paws was able to help pay for a visit to the local vet clinic. 
The cat received medication and a saline drip and will continue to go back for daily treatment until her health improves. 
We are fortunate to be able to help this family and their cat thanks to the support of our customers!