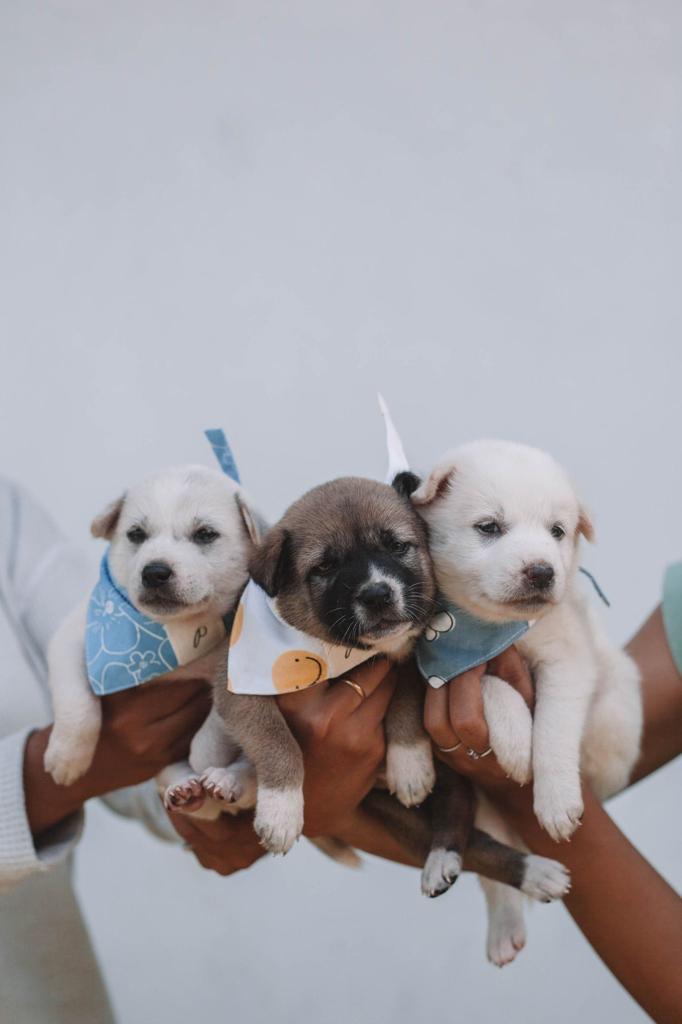 In late February we had three little pups dumped outside of The Paws warehouse in Bali.
When Bi, The Paws Bali manger, arrived to work one morning she found an open cardboard box and inside the three puppies were laying down waiting to be helped.
The team sprang into action and later that day the vet came by for their first medical checkup. We had our friend Rhia stop by the warehouse to take adoption photos too! It was a BIG first day for these little rescue pups.
Within the first week all 3 pups were adopted - one of them went to a Paws team member too!
We are so proud that The Paws was able to do a quick and well coordinated mission to help these dumped pups.