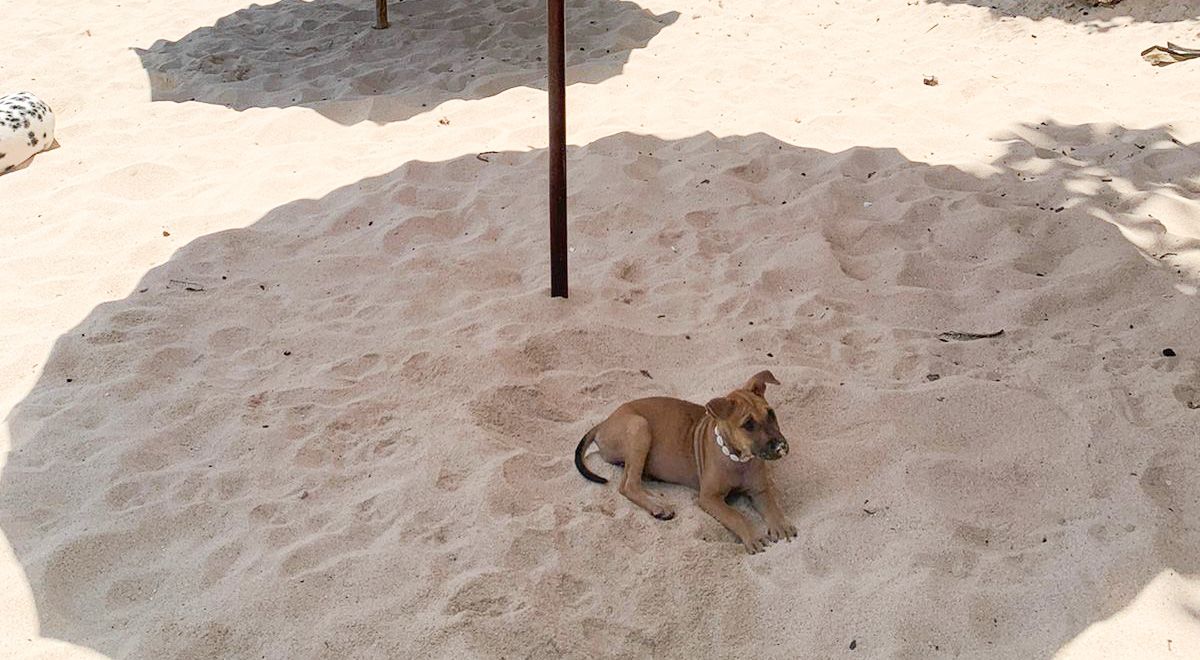 At the end of August a little pup was found on the side of the road. A lovely lady stopped to feed her and ended up rescuing her right then and there!

She arranged for the vet to come and give her a checkup. The little pup, who they named Sophie, was then sent to a dog boarding house in Bali. Thanks to the support of our customers The Paws was able to sponsor her boarding stay.

ONE month later Sophie was adopted! Her new mama, Vera, and her fur brother Pablo are in love. Her new name is Zoe and she's living the best island life!