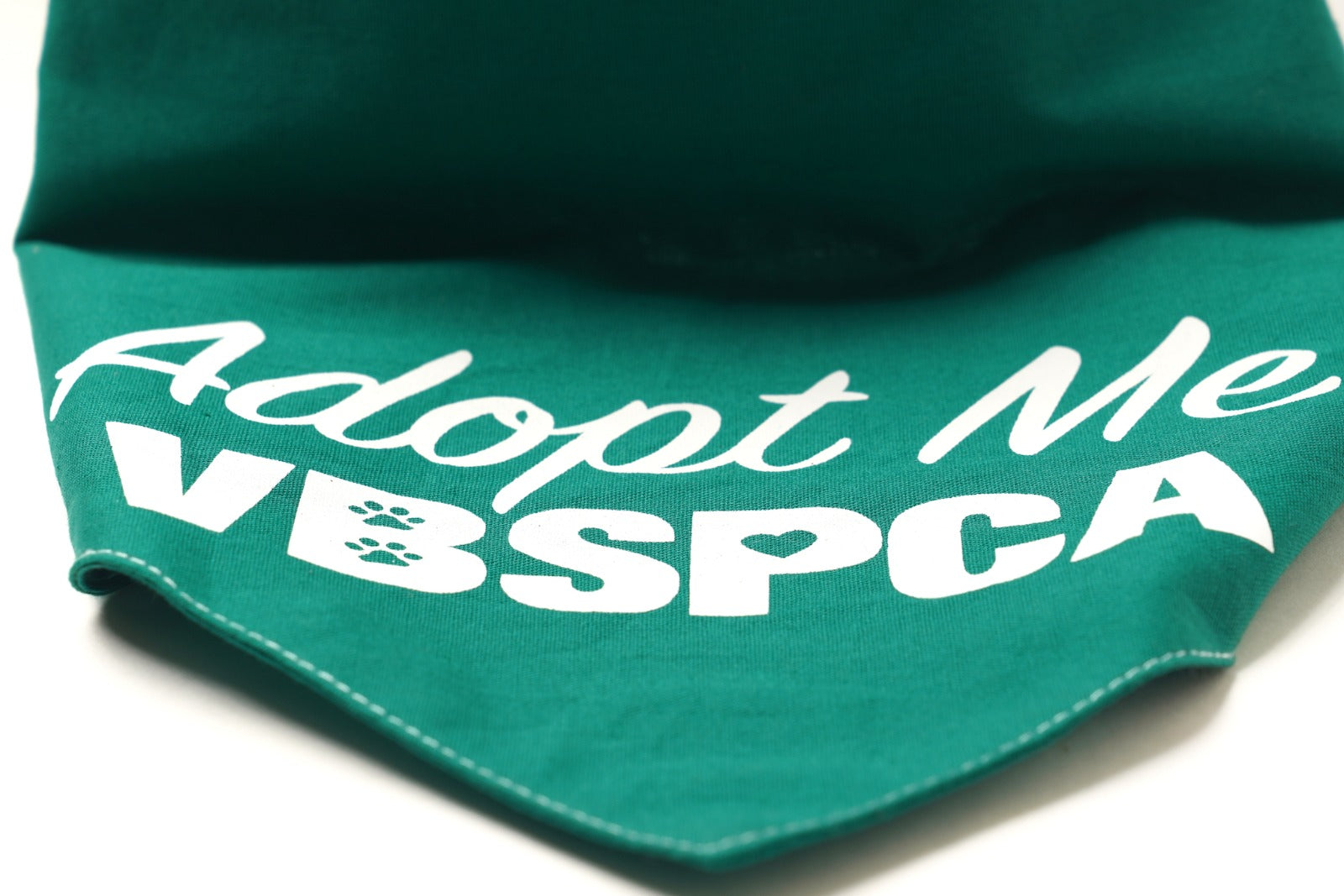 We are so glad we connected with the VBSPCA this past fall.
After spending years in Bali and Sri Lanka and being able to really make a difference with the dogs on the ground - we were looking for ways we could give back to animal rescues locally in the United States.

We contacted our local SPCA and met with their team to discuss ways The Paws could help.
We suggested The Paws help create adoption bandanas for the rescues looking for homes at the VBSPCA. We worked with the graphic designer on developing customized bandanas as a donation to their shelter.

Together we chose Pantone colors, and then had the fabric made in Bali. We worked with our screen printing team to have their logo printed - then we dispatched the bandanas to the USA.
The VBSPCA is using the bandanas for the dogs when they go out and about on walks in town with volunteers, at adoption days, and for adoption photoshoots.