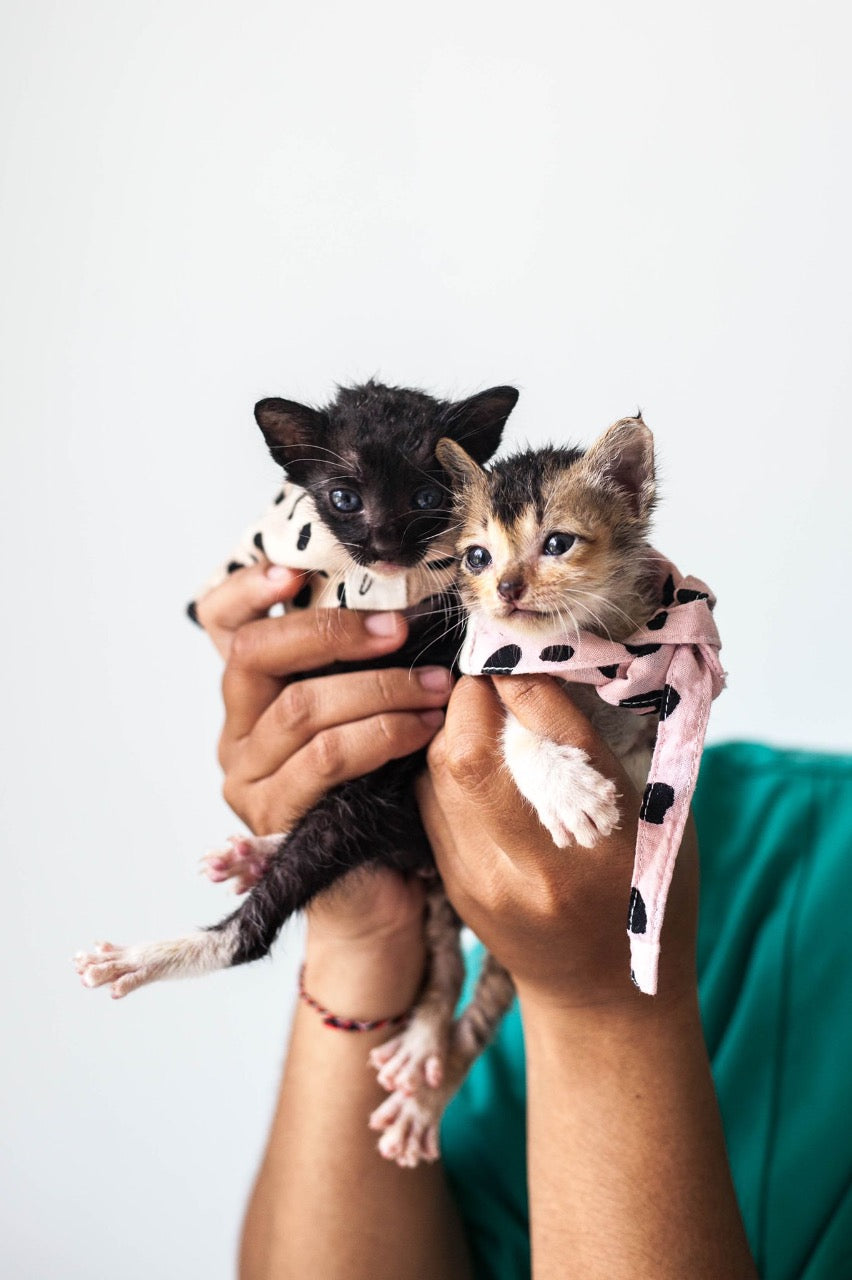 The Paws sponsored complete vaccines and the future sterilization for these two little kittens rescued with Hope For Bali Dogs.
While we share lots of stories about how we help dogs in need, there are so many cats around the island of Bali that need help too.
The other day Hope for Bali Dogs found two tiny (tiny!) kittens - one male and one female and they rescued them off the street.
The kittens had a visit to the clinic and adoption photos - sponsored by The Paws! We named the little girl Dune and the boy Coast - and we can't wait to see them grow up to be healthy and happy.


They are now in their foster homes and will be ready for adoption soon.