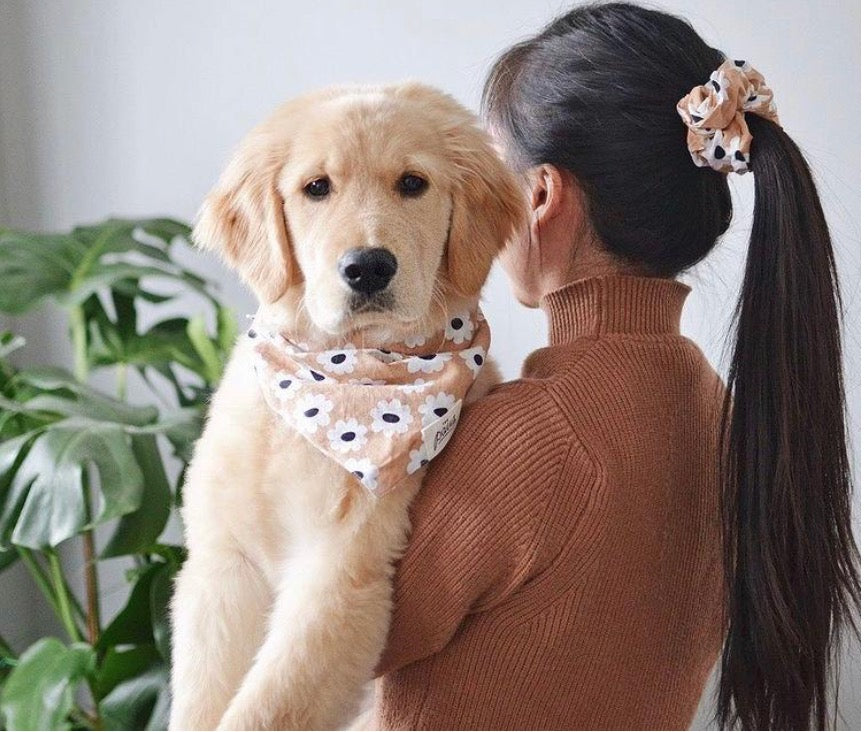 Mother's Day is just around the corner and we are here to help you shop The Paws to celebrate that mama you love best!
First and foremost your pup needs to dress the part to celebrate MOM!
The Paws has a custom bandana that does just that - showing off your pets love for mama. The Mama Bandana comes in two colors - Peony and Blue Haze. This reversible bandana has text on one side "Love you Mama" and a simple yet fun design on the reverse side. Two bandanas in one!
Another accessory for our pups this Mother's Day is the new Heartfelt collar bundle. Two felt hearts come together with elastic to slide onto your pet's collar. Handmade with love in Indonesia.
Now onto accessories just for mama!
Every dog mom needs a bag for her essentials. A trip to the store or a walk on the beach, our canvas tote bags are the perfect thing! Robust, washable and re-usable.
While it's called The Dog Towel, these Terry cloth towels are perfect for moms too. We recommend using the towel while sitting at the park or throwing it over the sofa for a bit of color and fun. The unique size is just the right amount of towel when you're out and about having fun!
Have a mama who loves coffee or tea? The Sugar Spoons are a great gift for those mom's who enjoy their morning cup. We offer spoons with paws or bones - perfect for the dog lovin' mom in your life.
The ultimate dog mom matches with their pup - The Paws can help make that happen! We offer hair accessories, hats, and cotton shorts in prints that match our bandanas. Scrunchies, hair ties … you name it, we have it! Surprise your favorite mom this year with a matching set!
However you choose to spoil your mama this year, we will be right here ready to help! We always enjoy seeing the connection between a mom and her dog - a special, unconditional and immeasurable love!