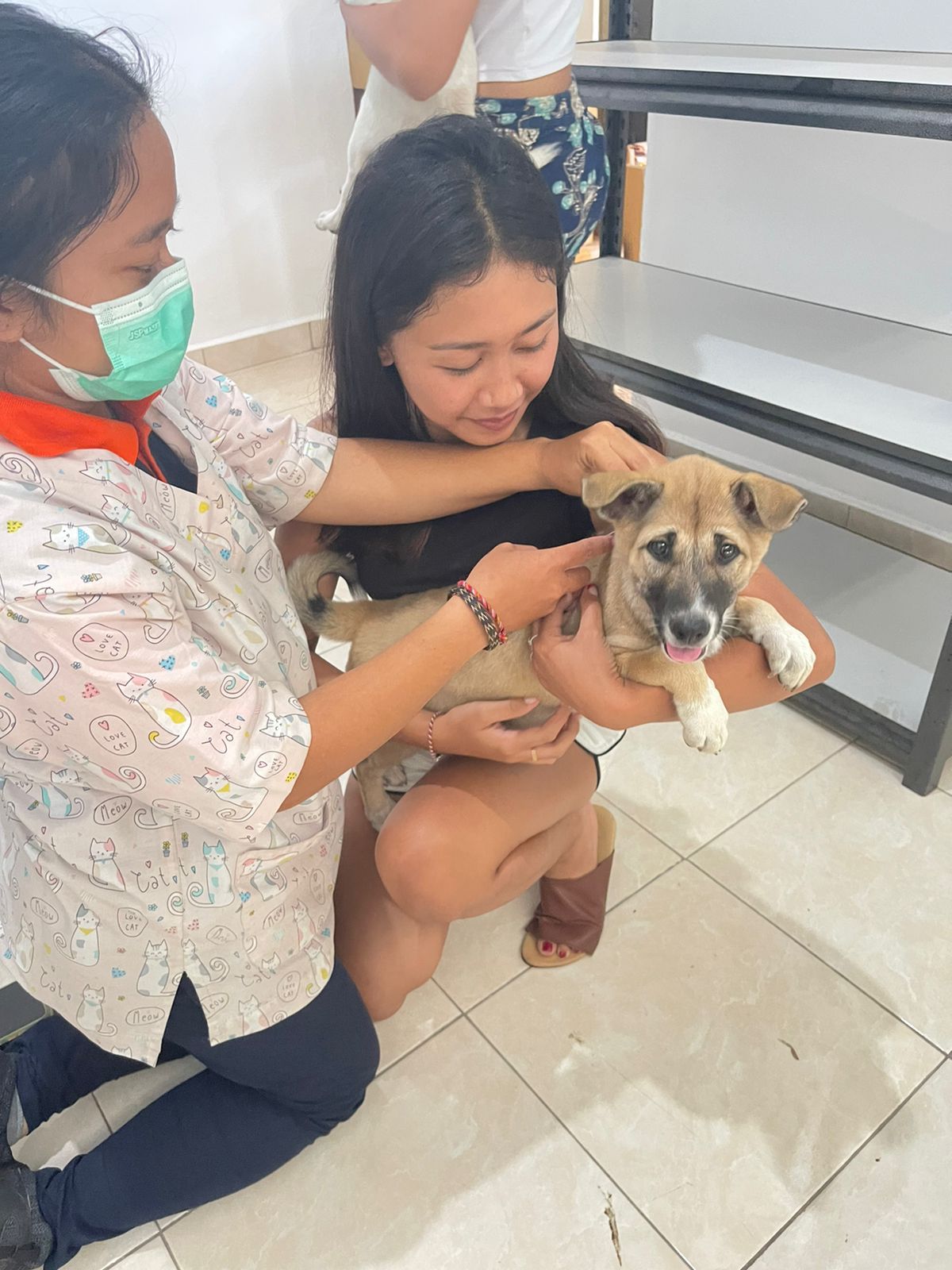 In the middle of February three little puppies were dumped outside of The Paws warehouse in a cardboard box. We wrote about their arrival here.
All three pups found forever homes with wonderful ladies and began their new lives. Sadly one of the little pups didn't make it - she passed away from Parvo, a very serious disease.
Parvo is found all over Bali and can make un-vaccinated dogs very sick - reinforcing the urgency to vaccinate puppies that are dumped on the streets so they have a better chance at surviving.
Since the day we met the pups they have now had three visits with the vet. These visits are 100% paid for by The Paws, thanks to our wonderful customers.
On the second and third visit the two pups received their vaccinations at The Paws warehouse. During these visits the sister pups were able to play too!
Next month the puppies will receive their 3rd and final round of vaccinations and in a few more months we will sponsor their sterilization surgeries.
The girls are living their best lives! Healthy, happy and having fun!