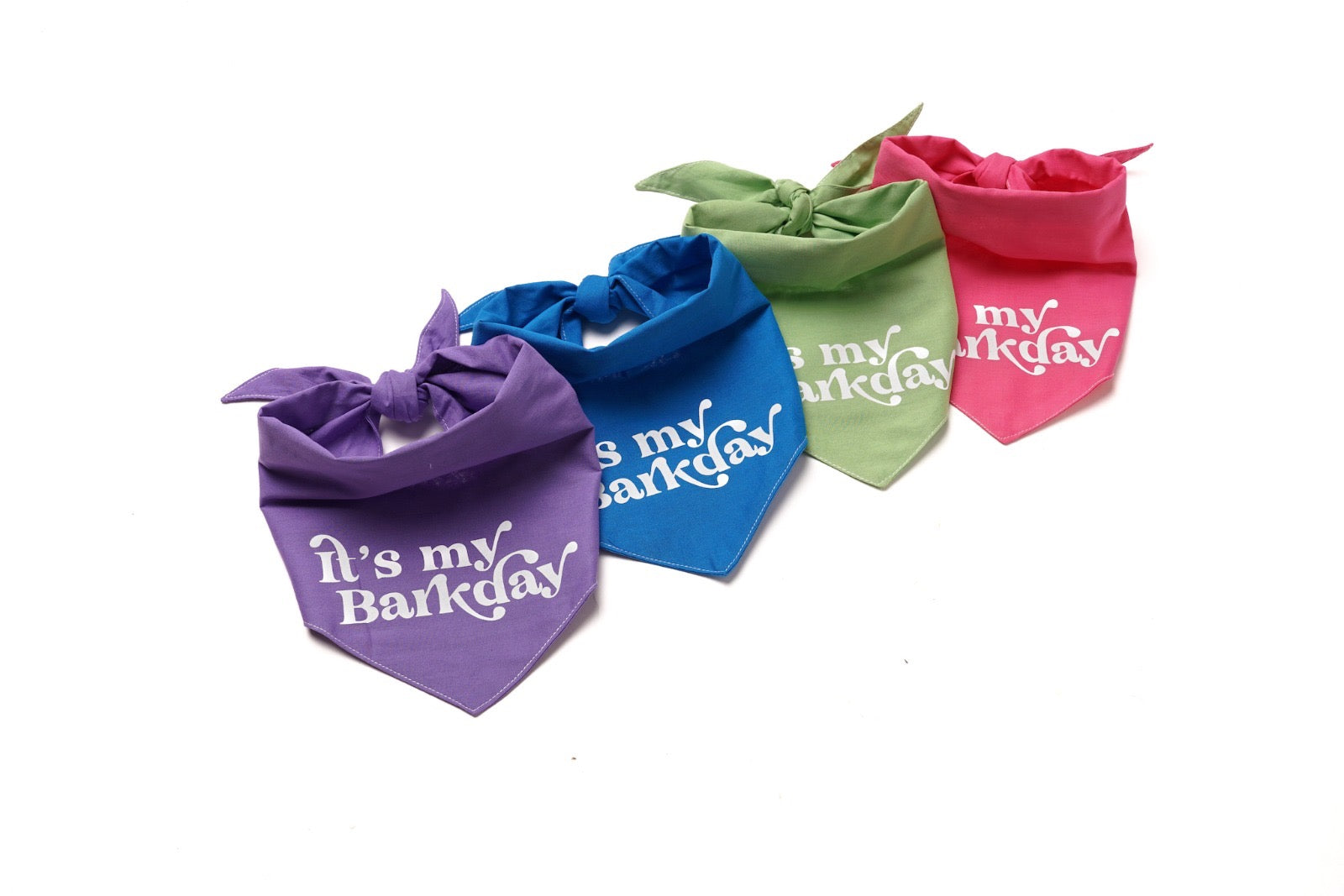 Pinterest released their 2023 trend predictions based on user's search words on their website.
The list is great and covers several categories including travel, celebrations, food, and entertainment. They also break the predictions down by age group and brand values.
Our favorite trend prediction of 2023 is …parties for your pet, and specifically pool parties!
"Dogs diving! Puppers paddling! Barking belly flops! In 2023, pool parties are going to the dogs."
This trend was created based on users searching for these topics:
DIY dog areas in the backyard
DIY dog pool
Dog birthday party ideas and decorations
Dog party favors
Mini pool ideas
The Paws is looking forward to seeing more pet birthday parties too! We have a great collection of birthday bandanas - perfect for the birthday pup and their friends!