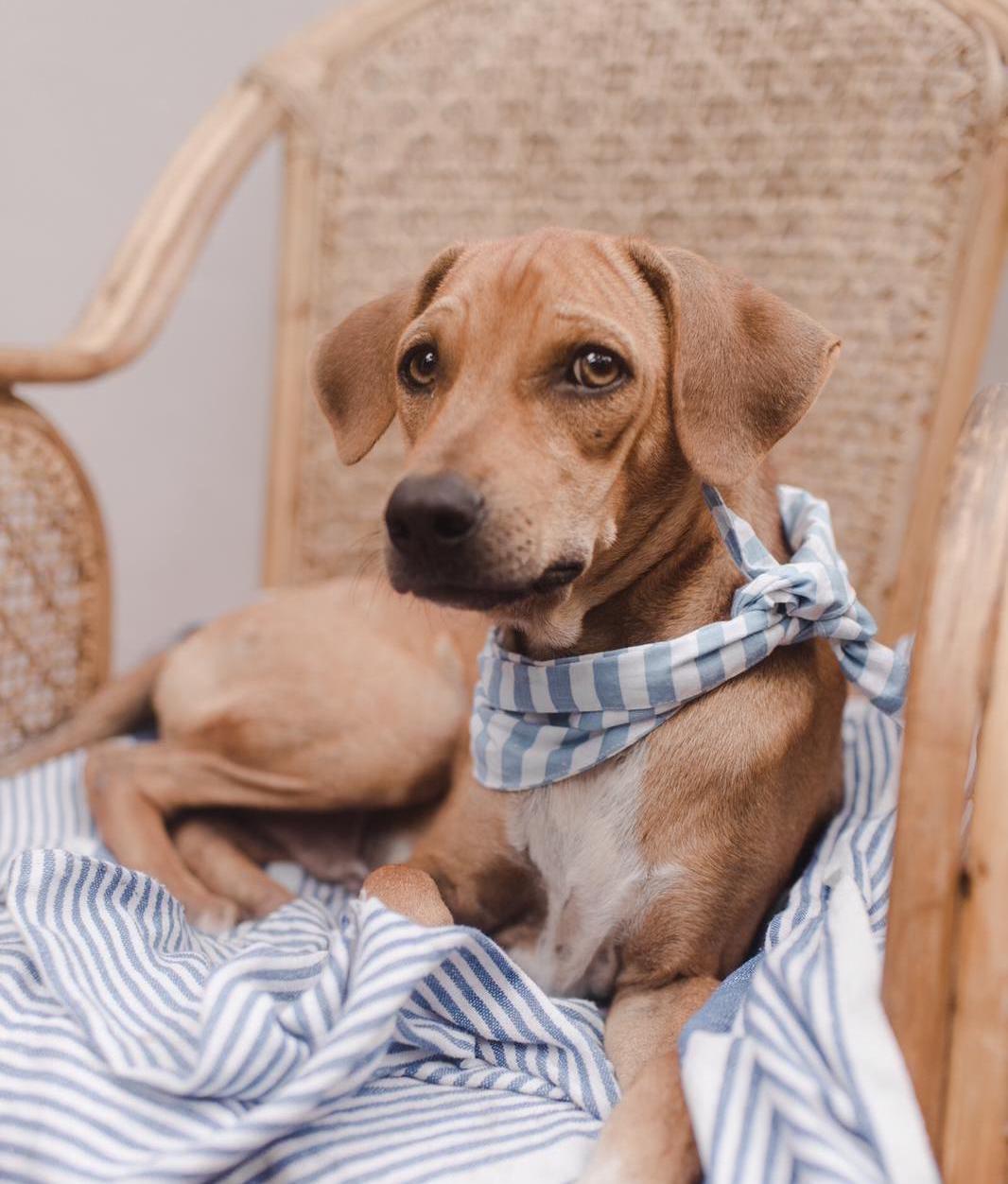 Together with Ceylon Paws our dream is rehoming our beautiful rescues from Sri Lanka into loving homes around the globe. This is easy & possible - we are making it happen!
The dogs we have ready to re-home have come a long way and they are excited for their forever homes!
After each pup is rescued, they are placed under Ceylon Paw's care - we fully vaccinate, sterilize and work to domesticate and love each pup individually. We take the time to care for each dog one by one so they have the best chances of being re-homed and loved.
The dogs ready for adoption are healthy, active, and have been exposed to a loving home environment. Of course, each pup will have their own unique personality and a few quirks along the way, but that's the best part about a rescue pup.
Every week we come across new dogs who would thrive in a warm home to call their own. For each dog we are able to re-home, we are then able to rescue another dog off the street and provide them with a foster home until they are ready to be adopted. Without having our current fosters re-homed we do not have the space to take in new rescues. Each dog re-homed opens up space for another dog to be rescued!
Ceylon Paws currently has 5 Sri Lanka dogs who are ready to be adopted into new forever homes.
Sadly, there are very limited options when it comes to rehoming the dogs locally within Sri Lanka, so it is our goal to send these pups overseas with your help.
Now without further delay… let's meet the adoptables!
Dora
Dora was rescued at a very young age at a local surf break. When he was picked up his eyes had just opened and without being rescued he wouldn't have survived alone on the sandy beach.
Dora lived with Ceylon Paws for several months and was then rehomed to a local family in Sri Lanka. During a routine checkup when Ceylon Paws went to visit the home, Dora was found living in a cage with limited space to move around. Ceylon Paws quickly took him back under their care and he has been living a much better life for the past few months.
He is now ready for his forever home! He loves to go on adventures while running and playing, but he also loves to cuddle and share his love with humans and other dogs too.
Baby

Baby was rescued after she and her sister were dumped on the beach in January. They were left on the sand, separated from their mother at and early age and taken into foster care by Ceylon Paws.
Baby was living with Dora when Ceylon Paws took them back after discovering they were living in poor conditions. Sadly Baby had lost most of her fur, but thanks to medication and a whole lotta love she's grew it all back!
She's a small, all black female dog who is super lovable and active! She loves playing with her foster siblings and adventuring around the block.
Biba
Biba and his 9 siblings were rescued by Ceylon Paws off the side of a busy road in Sri Lanka at a very young age.
He's a beautiful and loyal pup who loves playing with his fur siblings and cuddling his foster family.
Biba is a very calm dog, and he loves to be around other dogs and humans - he often cries when he's alone. He would thrive in a home with other dogs, or even children!
Bailey
Bailey is Biba's sister and was rescued alongside her 9 brothers and sisters off the roadway.
Bailey loves cuddling on the bed and watching Netflix on the weekend. She also enjoys playing in the yard and running around with her foster family.
At a young age bailey broke her leg. The leg healed well but shortly after she got in a fight with another dog and the wound got badly infected and she had to be hospitalized for over a month poor thing! But little Bailey is a fighter and she overcame all this bad luck!
On top of that - her fur is like touching velvet and she has the most stunning eyes!
Bambi
Bambi was picked up during one of Ceylon Paws sterilization days, strutting down a street in our neighborhood. And lucky that we found him because turned out he was very sick with tick fever.
For a few weeks he slowly recovered and now he is a playful and loving pup ready for his forever home!
He loves to snuggle up on the pillow and also makes the cutes sounds when you snuggle him oh, he's also obsessed with FOOD!
By now I am sure you have fallen in love with all of them!
We would love nothing more than to find loving homes overseas for these 5 dogs before the end of 2020 …. Now for the process!
We are so happy to let you know that is a easy process to rehome a dog from Sri Lanka around the world, and we are here to help make it even easier!
How do you adopt a dog from Sri Lanka?
Step 1
Decide which pup you want to adopt. Once you know who you are interested in we can share more photos, videos, and tell you all about them!
Step 2
Based on your location there are several different steps we need to take.
If you are in the USA or Canada the pup can be on their way to you within 1 month. We can send them as quick as ten days believe it or not!
If you are based in Europe we need 3 months for the process as we have to send bloodwork to your country. This is very easy to do, we just need a bit more time for the paperwork to reach your country.
For the USA, Canada, and Europe - once the pup has been approved to fly, there is no quarantine once they arrive in your country!
Sadly if you are from New Zealand or Australia we are not able to rehome our dogs to these countries as the process is over 6 months long and it requires the pup going into a long quarantine process.
Step 3
Depending on your location and the closest airport to your home we will provide you with the estimated cost to transport the pup to you. We work with a certified pet agent in Sri Lanka who is providing the best price as well as a professional and organized process.
The payment is made directly from the new adopters to the pet agent. We will confirm the price with you once you let us know your location and the best airport for the pup to fly into.
The price includes export and import paperwork, the airfare, and a pet safe crate. We will provide you with the breakdown in cost and connect you with the pet travel agent.
Step 4
If you decide to make a donation page both The Paws and Ceylon Paws will help share the link on our social media sites. The Paws will also dedicate two days of their website sales by donating back 30% of the sales towards the fundraiser.
The dogs have already been fully vaccinated and sterilized so there are no additional medical costs before rehoming the dogs.
Step 5
Once you commit to adopting the dog we will send you updates so you can get to know your new pup! If you decide to change their name we can help with this transition and start calling them by their new names too!
If you are interested in adopting one of the pups you have read about above please contact us over email and we can get the ball rolling!