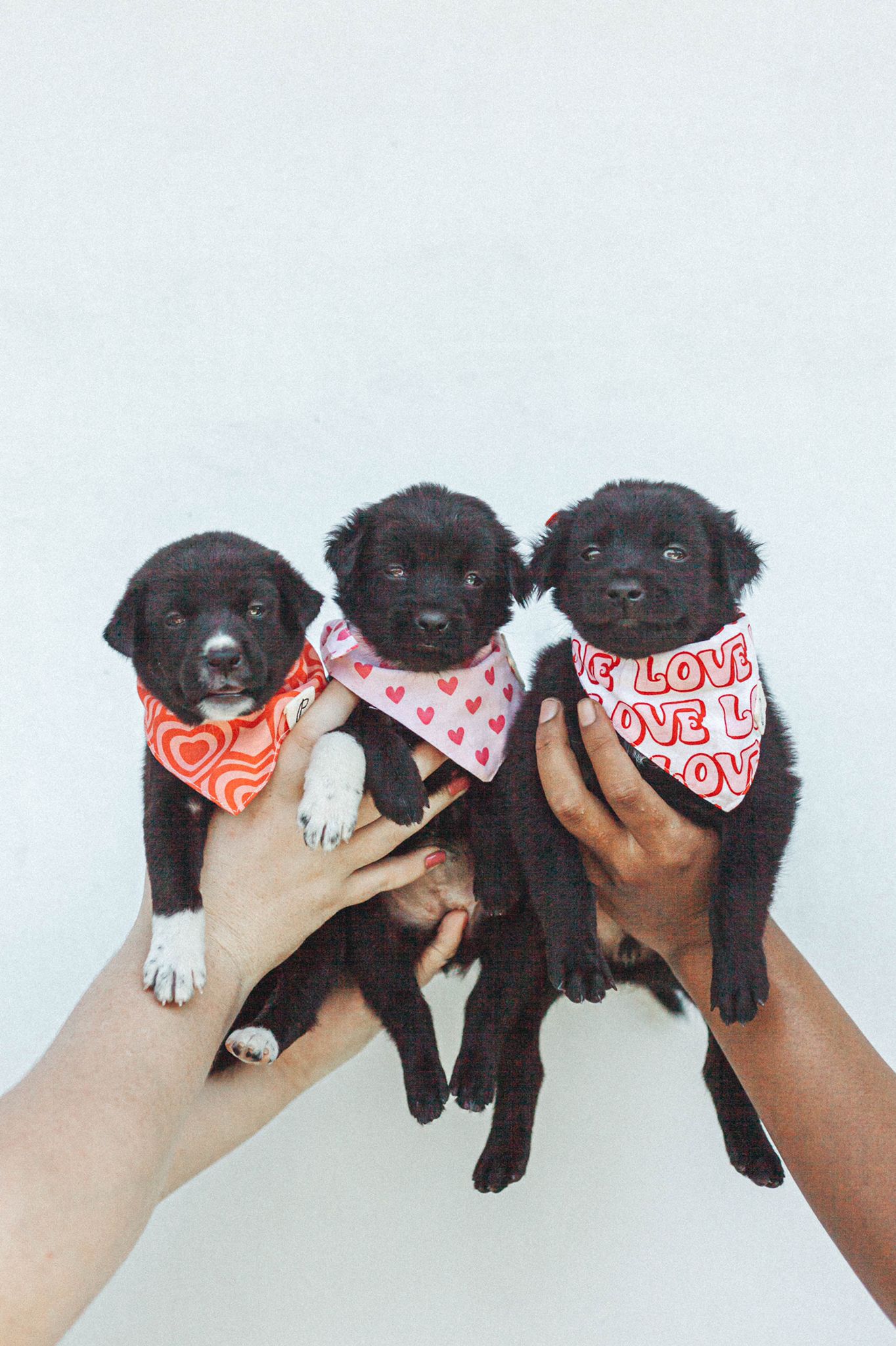 Our friend Emilia found three little pups alone and decided to take them off the street and into her home.
Thankfully the abandoned puppies were healthy and just needed a bit of love and a visit to the clinic. The Paws was able to fund their vaccinations and sponsor the puppies thanks to the support from our customers. The Paws also sponsored their adoption photos!
The little sisters have now had their first vaccines and are all adopted! What a wonderful success story for these pups!