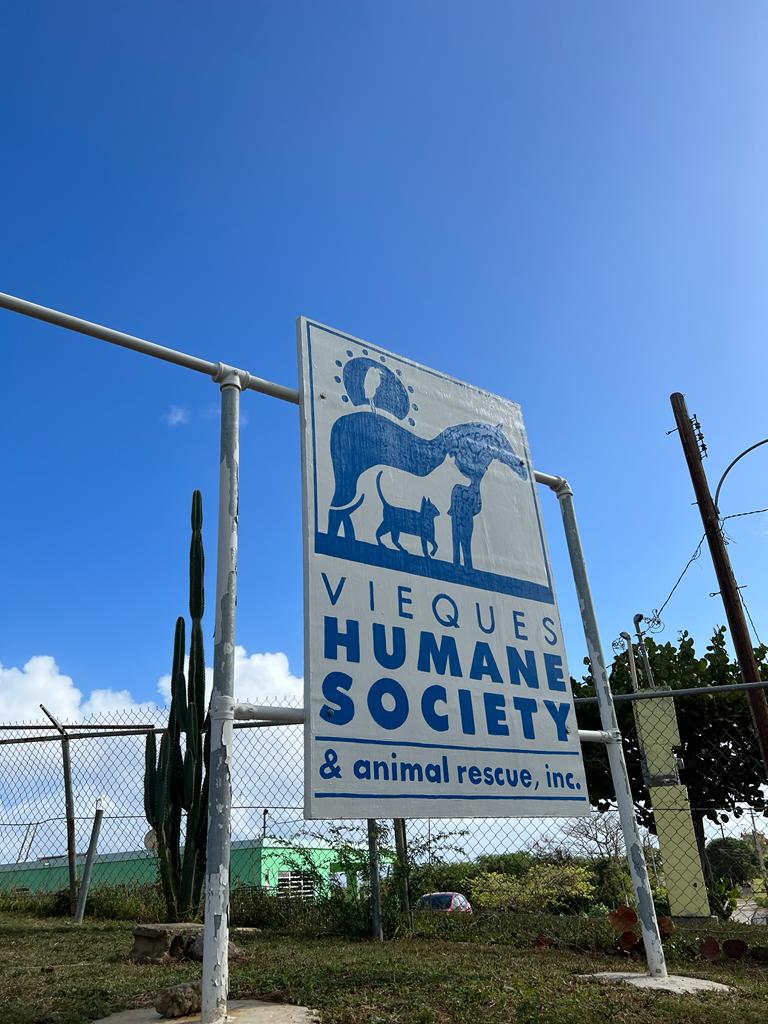 In March we visited the island of Vieques off Puerto Rico. It's a small island, about 20 miles long and has a large National Wildlife refuge.
While we were in Vieques we went to meet the rescue pups and cats (and a horse) of Vieques Humane Society.
The rescue group is working to help alleviate the suffering of the islands dogs through temporary shelter, rehoming, low cost vet care for the community and spay-neuter services.
The facility was lovely - we were able to tour the clinic, surgery room and the kennel. While we were there we met so many lovely rescues too!
The rescues have rooms to recover, inside shelter to rest while waiting for their forever homes and spaces where they can play and socialize outside.
The Paws delivered custom Adopt Me bandanas to the Vieques Humane Society. We worked with their team to create a bandana unique to their rescue group. These bandanas will be worn by the rescue pups as they search for their forever families!