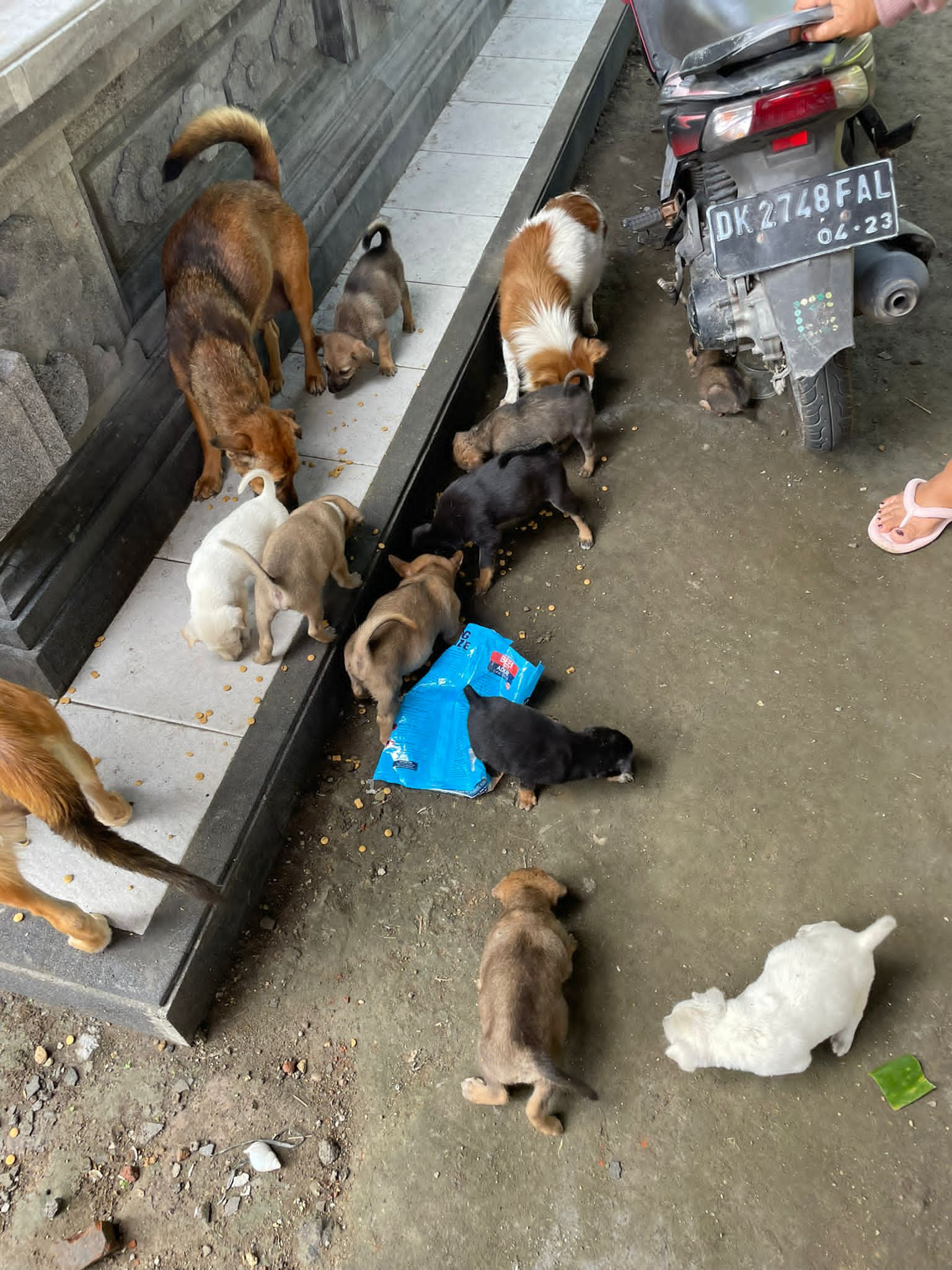 The other day Hope For Bali Dogs asked if we could help sponsor 14 pups alongside their 2 moms. 
Thanks to your support we were able to donate $200usd to go towards their initial care such as vaccinations and checkups. 
The pups and their moms are living in a Balinese family compound and Hope For Bali Dogs is going to work with the family to care for the pups and hopefully find them adopters. 
In a few weeks time the 2 moms will go in for sterilization surgery. Next week the vet will return again for another check up. 
As you can imagine this is a big undertaking for Hope For Bali Dogs and we are glad to be able to help them!