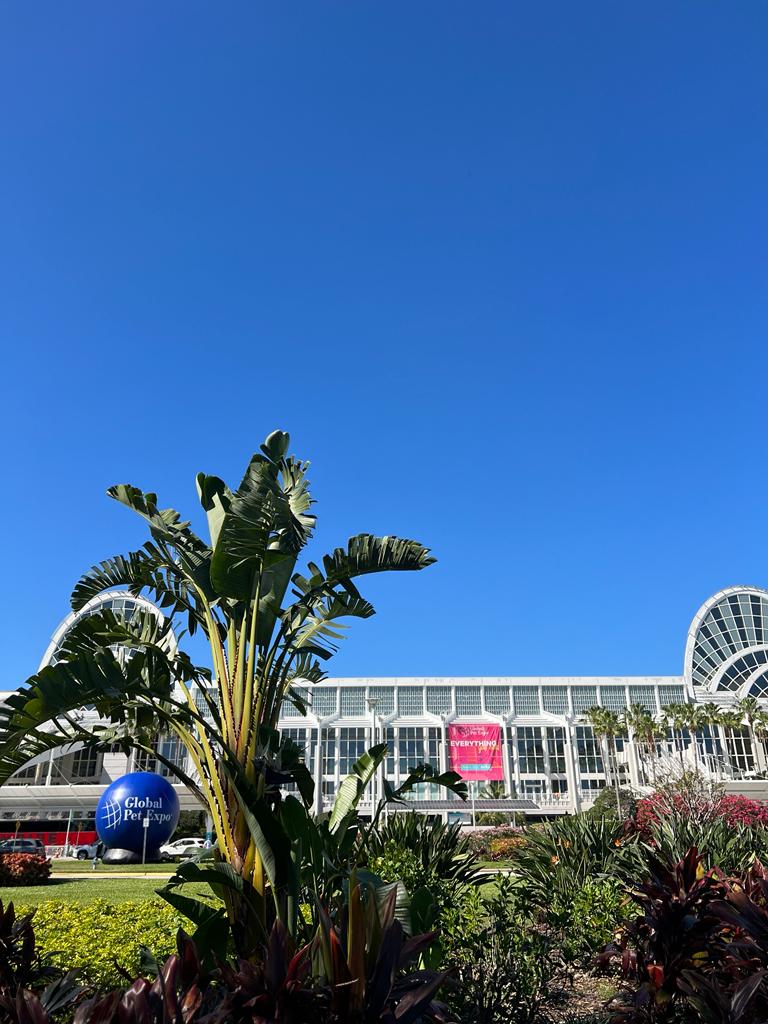 We traveled down to Orlando for 48 hours to check out Global Pet Expo. 
Global Pet Expo is put together by the APPA - American Pet Product Association. This exhibit is open to independent retailers, distributors, buyers within the pet industry. 
We were interested in comparing the show to Super Zoo, which we attended in August 2022 as well as seeing if Global expo would be a fit for The Paws to showcase in future years. 
We spent two days walking the show room taking it all in! There was so much to see from foods to toys and everything in between. 
Our favorite aspect of the show was the new product showcase. This section of the floor is dedicated to exhibitors who choose to participate (and pay) by creating a small display section of their latest and greatest new item. It was great to walk around and see these items in one location. 
We also enjoyed the 'boutique' section of the show, which was designated by pink carpet! This section was where the exhibitors who sell accessories are based and their collections were fun and colorful for the upcoming season ahead. 
All of the big name brands within the pet industry showcase at Global - and their booths were amazing! We loved being amongst some of the greatest brands within the pet world. 
Enjoy a few snapshots from the event!