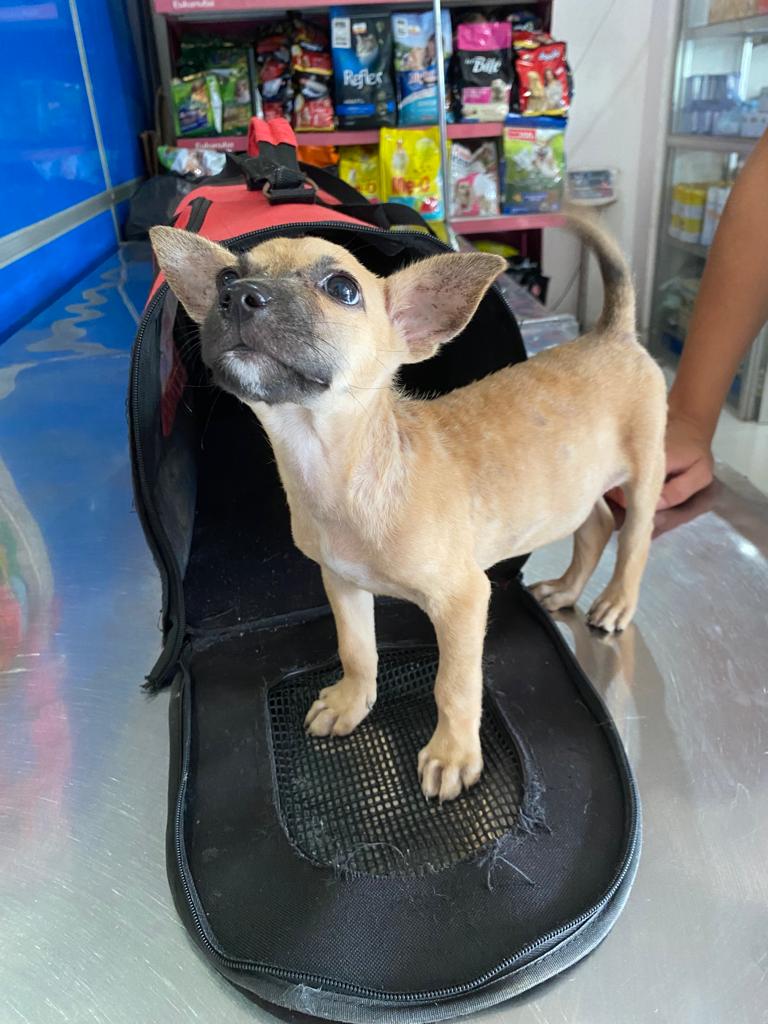 Towards the end of February our friend Sathsarani spotted a teeny tiny pup all alone at the outdoor fruit market in South Sri Lanka. 
She scooped her up into a dog carrier and took her straight to the clinic for a checkup. 
Fast forward 3 weeks later and the little pup has a family to call her own! She went for her second vet visit this week. 
The Paws is sponsoring her medical care through the sale of our bandanas. 
Stories like this really make us smile!