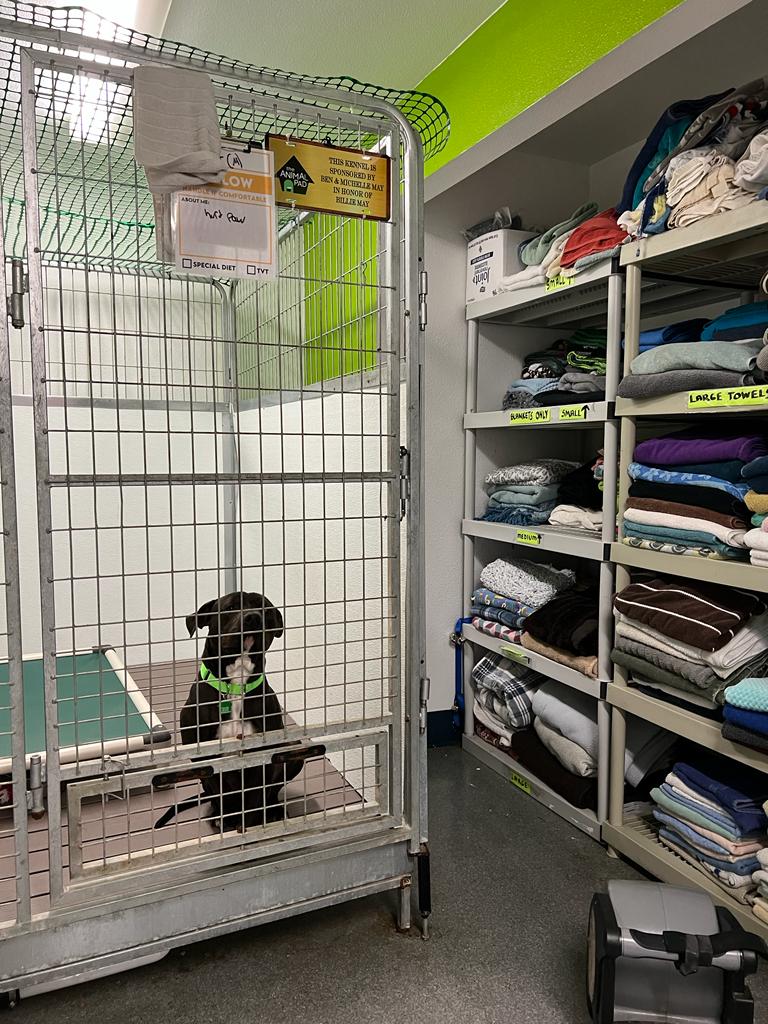 We had the pleasure of visiting The Animal Pad during our holiday in San Diego this March. 
Before traveling to California we reached out to them to offer a donation of custom adoption bandanas for their rescue. This is something we love doing as part of our giving back mission! 
We enjoy getting to know the rescues where we choose to make donations. When dropping off the bandanas we met with Lauren, an amazing lady who helps organize and manage a lot of the behind the scenes work at The Animal Pad. 
We instantly connected exchanging rescue stories. She took the time to show us around their facility in San Diego and told us all about how their rescue runs … and it's amazing! 
Most of the dogs at The Animal Pad come from just across the Mexico boarder - dogs who are in need of a helping hand while living on the streets. Many of the dogs they take in have medical issues that need immediate attention. 
The Animal Pad facility has a clinic on site where the dogs are treated and cared for before moving into foster homes. 
They have large kennels, outdoor space, and a big room full of gear for the rescues! 
Lauren mentioned that they have an extensive network of foster families so many of the dogs only stay in the shelter for several days before moving into homes while they wait to be adopted. How amazing is that! 
We loved our time visiting The Animal Pad and we encourage you to have a look at their website and social media to see the amazing work they are doing around the San Diego area.