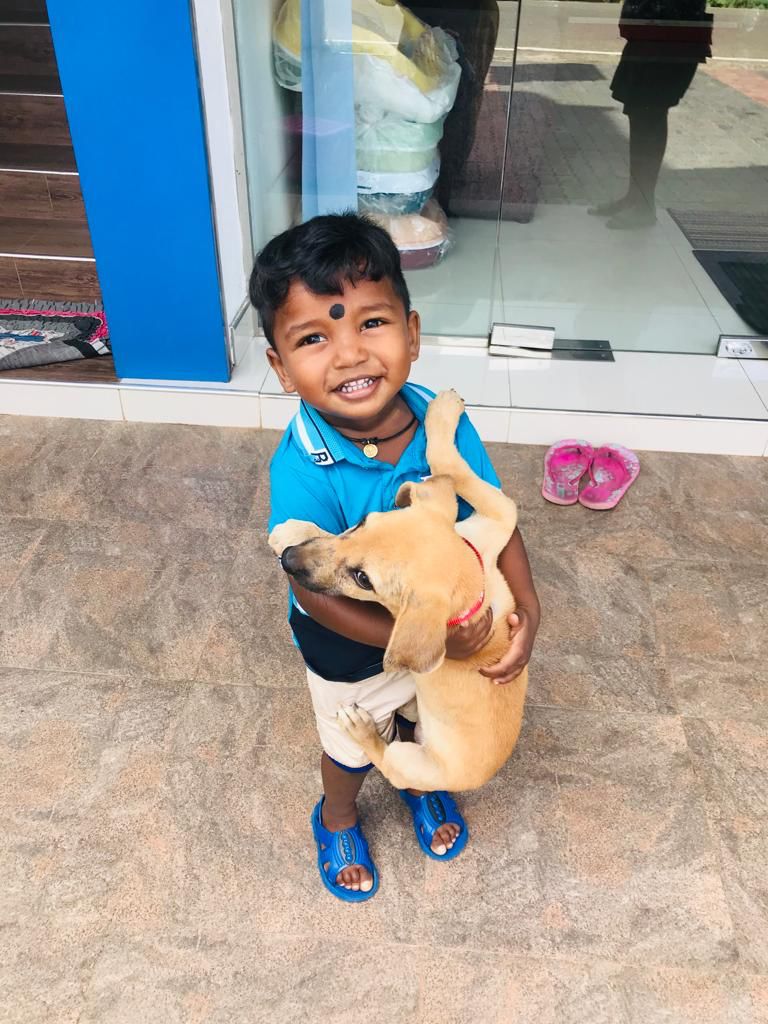 In July The Paws helped a Sri Lankan family vaccinate their puppy at the local vet clinic in Weligama.
The pups name is Chubby - he lives with a little boy who loves him endlessly. The mom told us that the little boy and the puppy sleep together every night.
The pup went for his first medical examination along with vaccines and skin meds.
Thanks to your support we were able to pay for this medical visit.