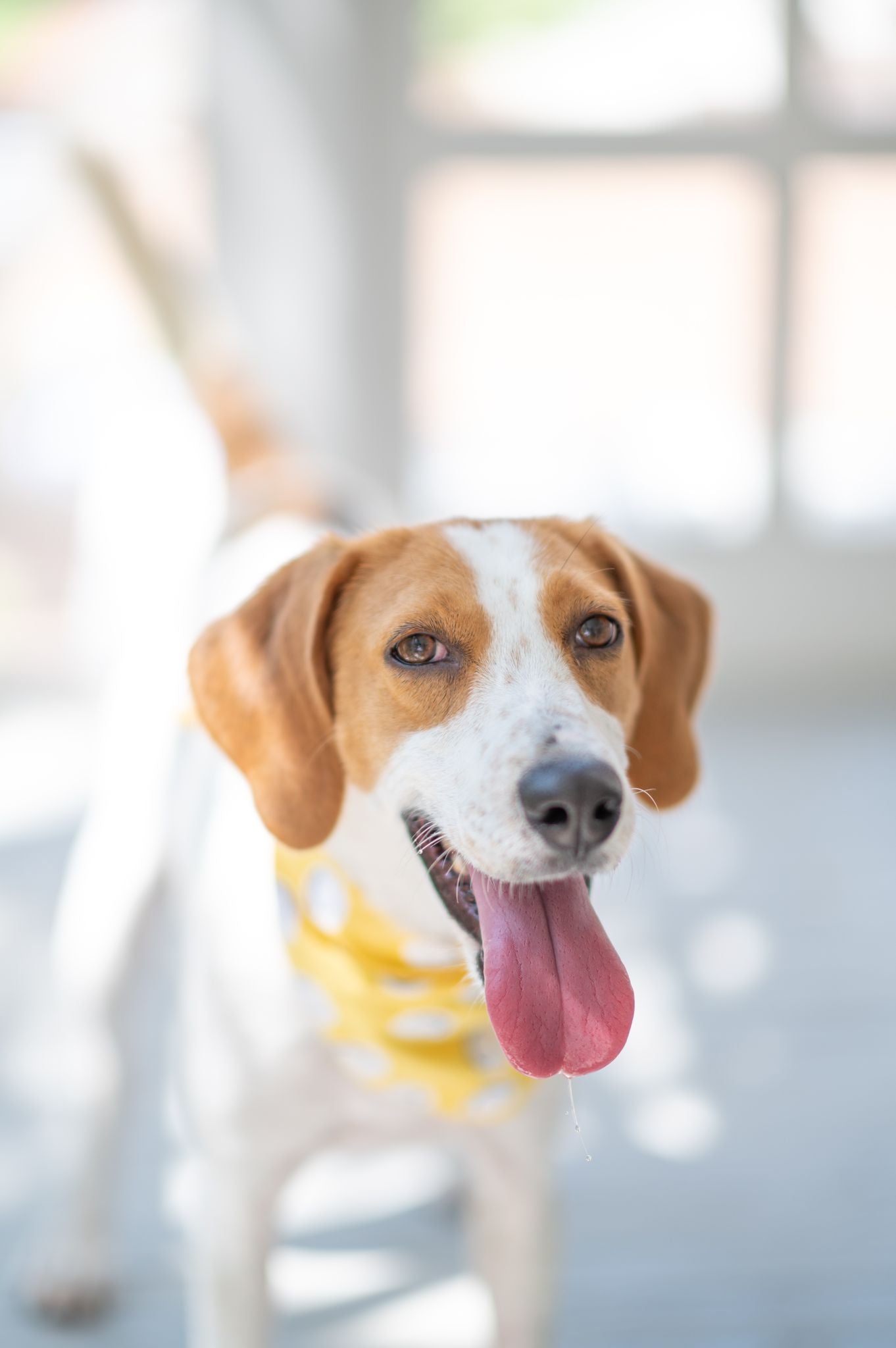 Belle is a beautiful four year old hound mix. She is currently living at our local SPCA after being transferred there from another shelter along with her little pups.
Her pups are now adopted and it's time for Mama Belle to find her forever family!
The other day we took Belle out on a little adventure. We picked her up at the shelter and off we went.
We started our outing at Salty Paws where she dined on a banana pup cup topped with cheddar bacon crispies. She took her time getting used to the new surroundings, but once she was settled in she enjoyed her ice cream!
Next we walked over to the boardwalk so she could stretch her legs and go for a walk. We put on her Adopt Me bandana too!
She had a lovely walk and lots of people stopped to give her a pat and ask her story. Belle did so well meeting so many new people!
After a nice walk we headed to our home so she could relax on the porch. She enjoyed lounging around and getting the taste of what home life will be all about!
We took some lovely adoption photos with The Paws bandanas so she could have an updated adoption head shot!
We loved our time with Belle the hound mix - we can't wait for her to find her forever home soon!