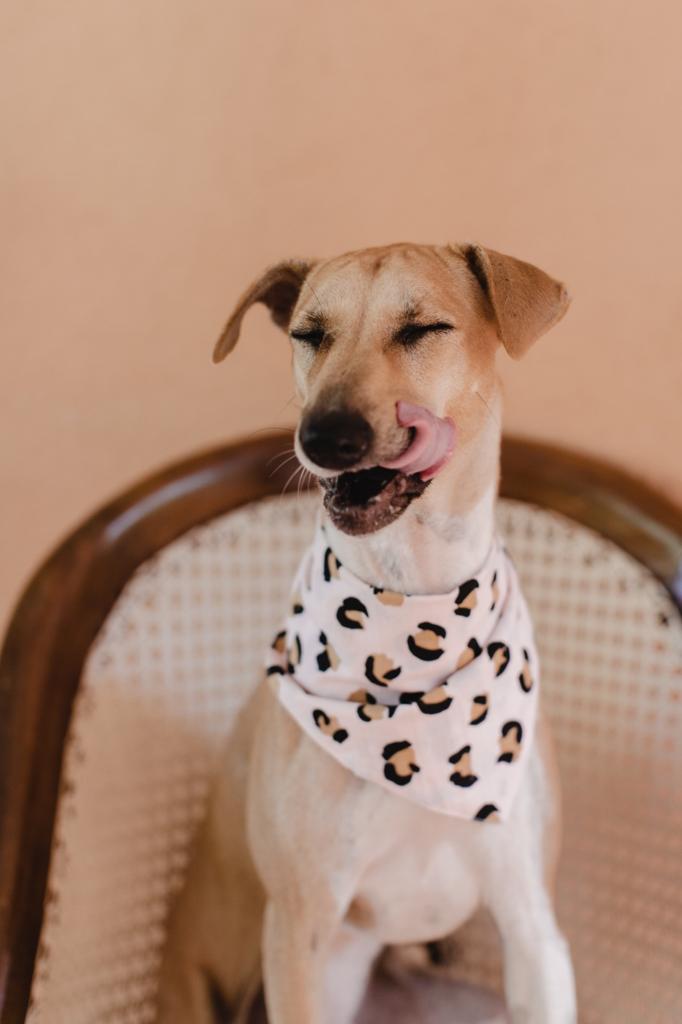 It was April 2020 when we first spotted little Penny on the beach. She was side by side with her mama and it appeared they had recently been dumped on the beach (which happens often in Sri Lanka)
Her mom looked quite sick - she was super skinny and had cuts all over her fur. Little Penny was tagging along covered in scabs with a large wound on her back. We gave them both some kibbles during our daily beach feeding and went on our way back home.
That evening I couldn't stop thinking about the little pup and how we could help her. While she did have a mama to give her milk and offer a protection, she had wounds that needed treatment and skin that needed healing, and life on the beach is tough for the dogs.
The next morning I went straight back to the beach and spotted Pen - sadly without her mom, (we aren't sure where she wandered off to) and I knew we just had to take her home and fix her up. We scooped her up and scootered home. The first thing I did was give Penny a medicated wash and a bowl of puppy food. That afternoon we took her to the clinic for a checkup and wound cleaning.
She quickly made her way into the family! She loved sleeping on the sofa, trying to play with our dog Scout (Scout doesn't always love the foster dogs!) and running around the yard.
Within a few weeks Penny was healthy and her fur was growing back… and she had won our hearts! Penny is such a good girl - she helped us welcome in other foster pups and she was emotional support for me during my pregnancy in Sri Lanka - When our little girl arrived, Penny was immediately on guard duty!
Penny lived in Sri Lanka with us for one year and we loved every moment with our Pen Pen. In May of 2021 Penny flew to the USA to meet her forever family - Lauren and Neil and she now lives with her mom, dad and two fur siblings in Virginia, USA.