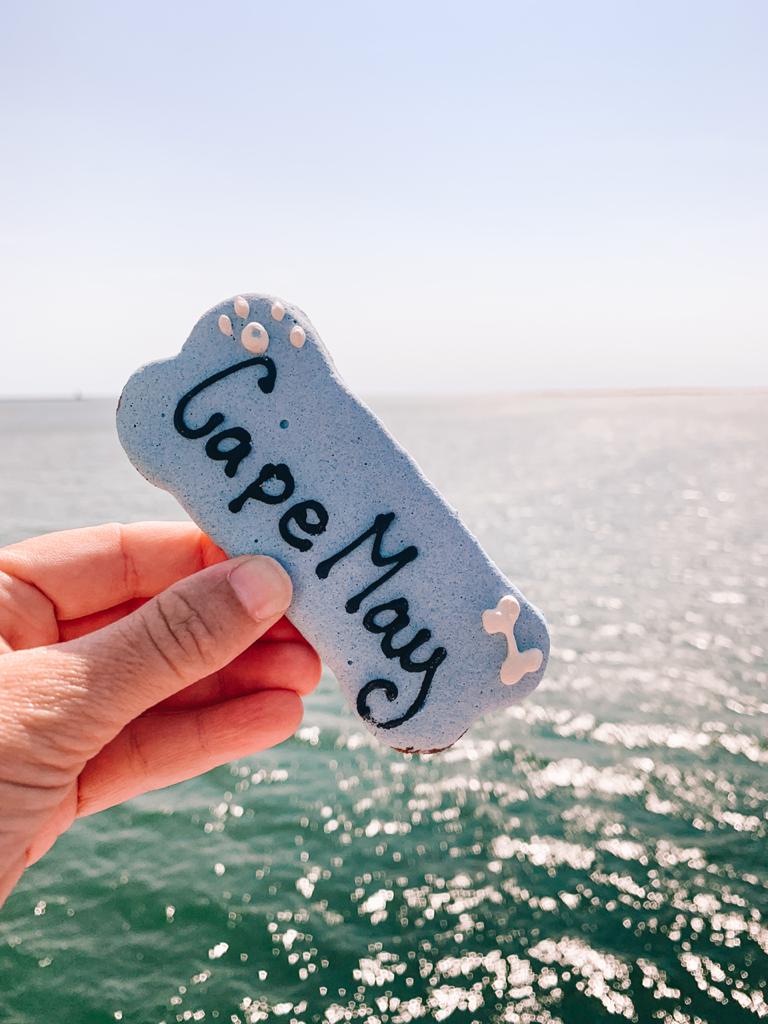 A long weekend in Cape May, New Jersey is the perfect getaway this summer.

We explored the town in mid May with our pup Scout - and we totally appreciated how dog friendly Cape May was for our family...
Cape May is a beautiful seaside town on the East Coast of Virginia known for its Victorian era architecture and pedestrianized shopping streets - a perfect holiday combination!


Places to Stay
Blue Fish Inn - a short walk to the town center, Blue Fish Inn was a lovely spot to stay with Scout. The room comes with a water and food bowl and the pet friendly rooms are on the bottom floor. They even included an extra large sheet to place over the spare bed for Scout to sleep at night!
Madison Avenue Beach Club -  located right next door to Blue Fish Inn, this spot was great for dogs too! Dog friendly rooms are grouped together on the bottom floor and the room had plenty of space for Scout to move around.
Beach Shack - While we didn't personally stay here we had many recommendations to check out the Beach Shack for a pet friendly stay!


Places to Eat 
The Rusty Nail - This was our favorite pet friendly restaurant in Cape May - a beautiful outdoor patio with picnic tables, complete with water bowls for the pups. We even ordered Scout her own side of bacon!
Cold Spring Brewery - the perfect brewery to take your pup in Cape May. Scout was allowed to come inside with us while we chose our beers and enjoyed them in the wooden barn. Not only were the beers delicious but the staff were super friendly and loved pups!
Harpoons on The Bay - We didn't get a chance to visit but we have heard they are pup friendly on the outdoor patio!
Willow Creek Winery and Farm - We enjoyed a lovely glass of white wine with Scout by our side. Our table overlooked the vines and Scout even took a little walk down the path to sniff out the wine grapes!

Around Town
Dog Days of Cape May - the most dog friendly spot in town! We loved Dog Days of Cape May, located right in the town center on Washington Street. The shop is well curated with a selection of fun + quality items for your favorite pup - from treats to accessories their space is welcoming and great value!
We enjoyed strolling the beautiful streets of Cape May alongside Scout - the walkways were wide and there was plenty of shade for us to take a break and give Scout her water. We look forward to returning to Cape May for another adventure with our pup!
After the long weekend in Cape May we headed South and took the Cape May Ferry - another dog friendly activity! Scout enjoyed the wind on her fur and the adventure as we continued on our roadtrip to Virginia!