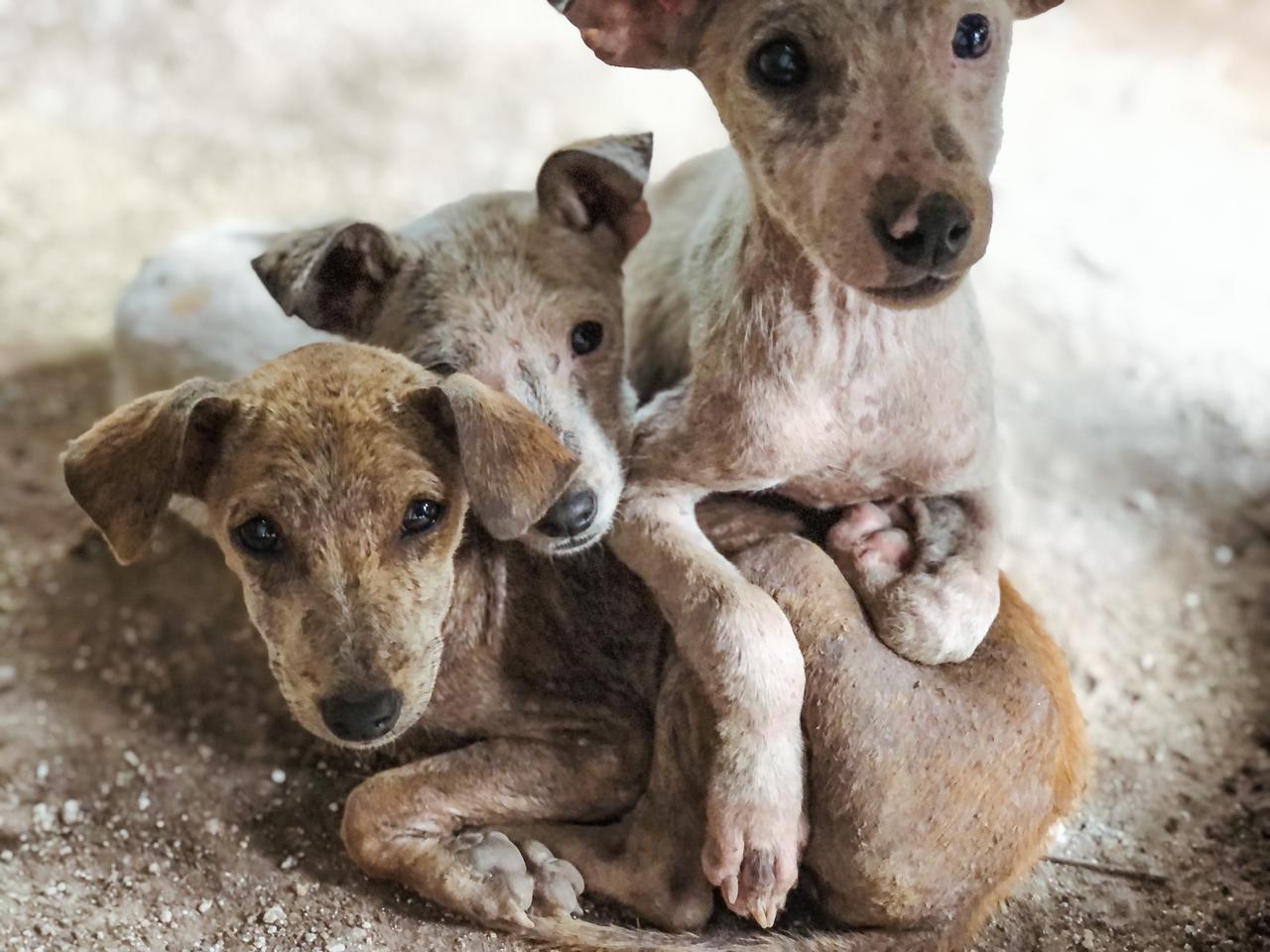 The other week our friend in Sri Lanka spoke with us about three pups who needed an extra hand. The puppies were recently dumped in an old garage and over the past few days they have made the space into their home.
A group of our friends in Sri Lanka got together to help the puppies with a trip to the vet. It was a bit of a challenge as stray pups don't always want to be handled, but with a little bit of food and patience they were able to get the pups into a cage and off to the clinic.
Once they arrived to the clinic the vet checked out each pup and all 3 received their first dose of vaccinations. The pups relaxed and the vet was able to easily handle each pup - it just takes a little bit of love for stray puppies to calm down and realize they are in good hands.
Our friends took the puppies back to the garage where they will keep an eye on them, feed them and take them back to the clinic when it's time for the next vaccines.
This mission was possible thanks to our amazing friends who took the pups to the vet AND to our customers for helping us pay the vet bill for their care.
Thank YOU for being a part of our mission to support dogs in need through each bandana sold. You are part of this!