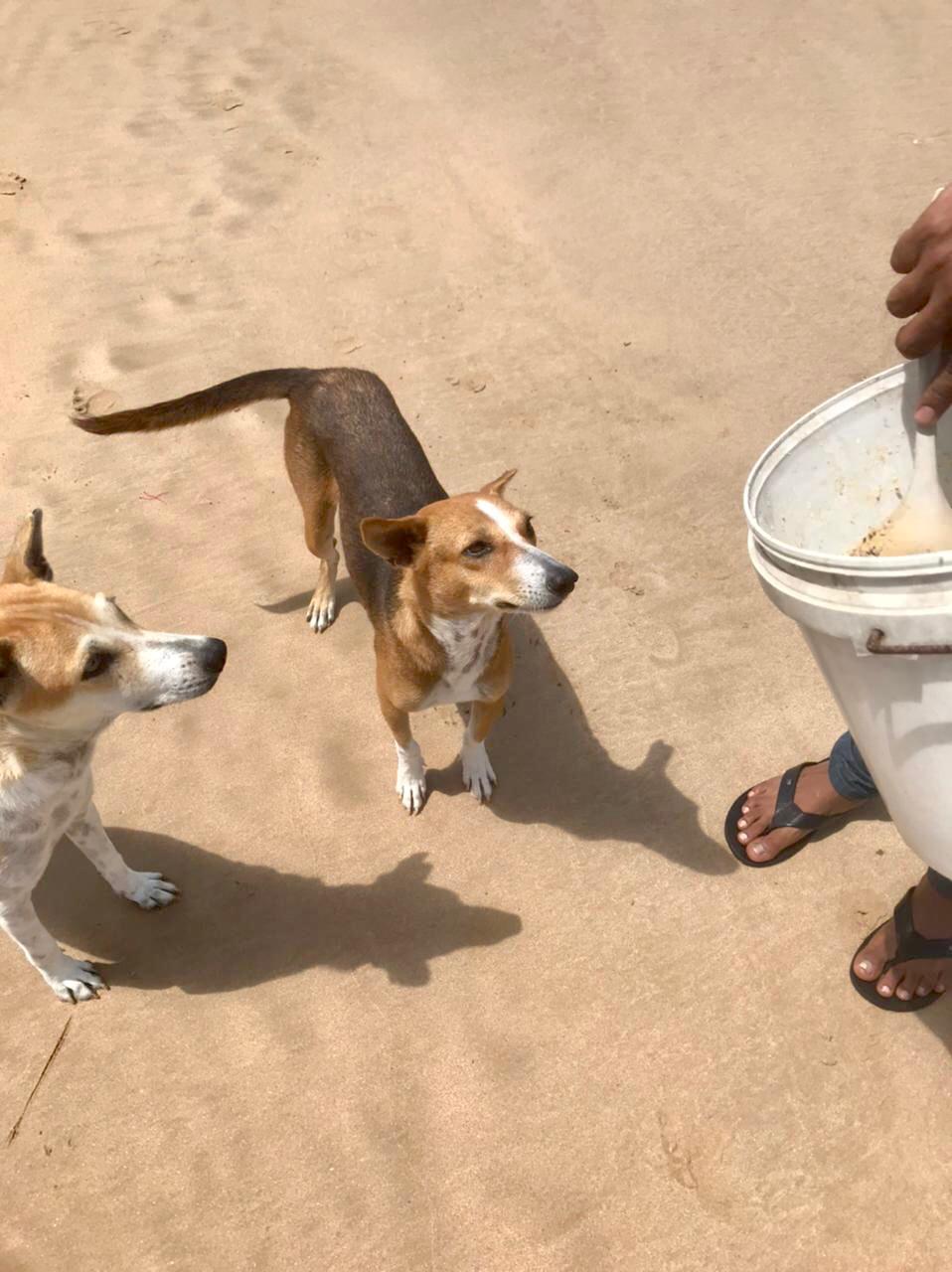 There is a group of amazing people living in Sri Lanka helping to feed the street dogs on a weekly basis.

The group is working together to cook the meals and feed the dogs on the street + the beach of Weligama.

Our dear friend Chef Akila is using his kitchen to help cook big pots of rice, chicken and fish. During high season in Sri Lanka he has a very popular restaurant overlooking the ocean - where Sri Lankans and tourists flock to get rice and curry. While the island is shut to tourism Chef Akila is looking for new ways to use his kitchen and help give back - what a legend!




Danushka and Uvindu take the pots of food and head off in the tuk tuk to deliver the home cooked meals to pups in need. They walk up and down the beach picking up dogs along the way!

The beaches, which used to have tourists sunbathing and surfing, are now quiet - the dogs don't have as many people around to help feed them or give them love and attention.

We love seeing the dogs excitement as they are waiting for their next meal - some of the pups even follow the boys along the beach as they continue their feedings!




Many of these dogs wander the roads and sand looking for their next meal - we can only imagine their excitement when the group arrives carrying buckets of home cooked meals!

We are so thankful for the Paw Patrol crew in Sri Lanka helping so many dogs!