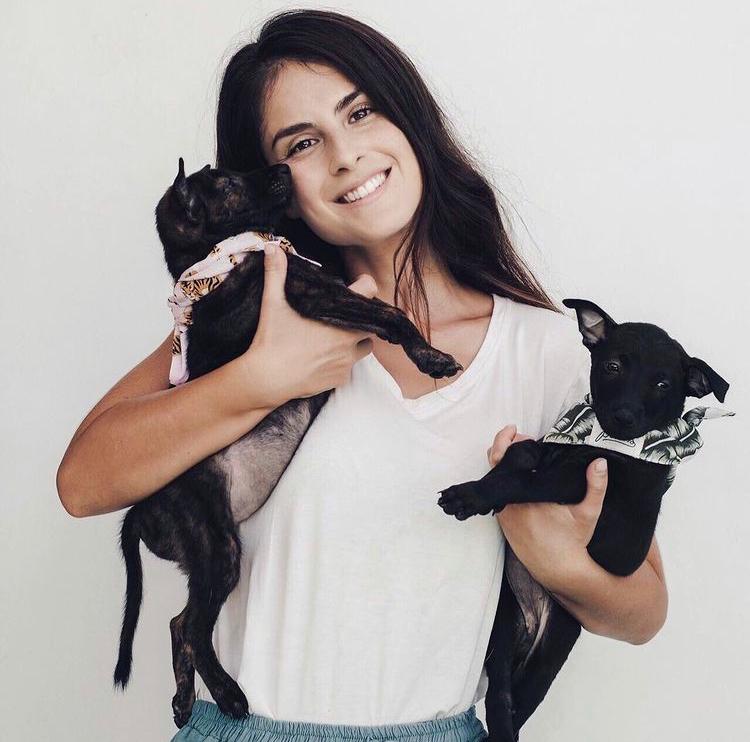 During our time in Bali and Sri Lanka we have met amazing women passionate about helping pups in need.

We feel fortunate to know these gals and today we celebrate them..!
Desy and Chantal are two sisters from Germany living in Bali with a HUGE heart for rescuing dogs and cats on the island. You will often see them posting photos and videos where they are climbing over walls or wading in the water to rescue pups in need.Their home is filled with animals and they are truly dedicated to their rescues.
A group of power house independent women who love dogs. Vera, Vanessa, Wero, Gen, and Eliana are amazing gals who don't mind getting down and dirty to help the dogs. From volunteering their time to sterilization days in Sri Lanka to spending hours over WhatsApp when it comes to helping a dog in need with advice and knowledge.
The dog community in the South of Sri Lanka is better because of these women.
Ania is a one-woman show who helps every dog in need that crosses her path. Every day I am amazed by her dedication to helping animals that she finds in Bali. Ania feeds pups on the island and rescues dogs that need her hand.
At any one time she can have over ten dogs in the clinic or at a boarding house. She is amazing.
WeCare was founded by Janey, an awesome lady who moved to the South of Sri Lanka to open a much needed animal clinic. She has the most advanced and successful clinic in Sri Lanka and works alongside other gals who help make it all possible.
We have been fortunate enough to have advice and medical care from WeCare for several of our rescues in Sri Lanka and we are always amazed by their passion and dedication to the dogs in need that cross their path.
Shilpa runs Tails of Freedom, a rescue group in Sri Lanka that helps neglected and abandoned breed dogs. We recently met Shilpa at the animal hospital in Colombo and listening to her stories about the work she has done was inspiring.
Every week she gets phone calls about dogs who need her help and she comes to the rescue. Shilpa took her vision and turned it into a reality with Tails of Freedom and the dogs that come her way are fortunate to know her!