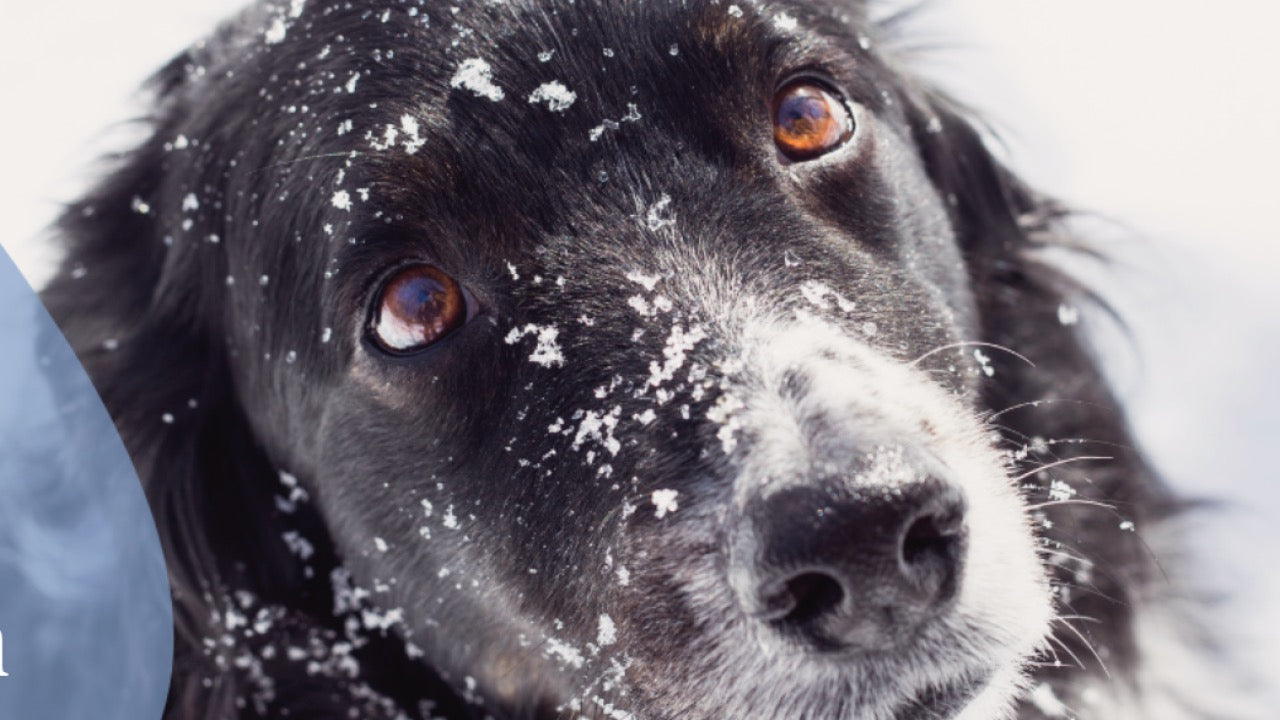 Texas has been faced with a massive and historic winter storm, with temperatures in the single digits. As the Texas independent power grid came to a halt in the freezing temperatures many were left without power and this was paired with water pipes bursting.
Residents around the state are struggling to stay warm and find clean water in these cold conditions, and people aren't the only ones struggling.
There are large number of shelter animals needing more resources and places to stay. Animals are also being surrendered by their owners who don't have the means to keep their pets warm and fed.
We've rounded up a number of groups you can support if you are looking for ways to get involved and help the Texas pups in need - we can all help no matter where we live!
Austin Pets Alive! - Are working on emergency response efforts. They are working around the clock to ensure animals are in safe conditions with the items they need to survive. They are also monitoring their emergency response platforms via email and facebook for those who need support during this time. Donations can be made here. 
Big Dog Ranch Rescue - A rescue group in Florida are loading up trucks with supplies and driving around Texas on an emergency mission to help their rescue partners. One rescue they work with helps 300 dogs and they ran out of power and water. They are looking for extra blankets, dog food and other supplies so they can help. They will also bring back dogs struggling to survive in the cold and take them back to Florida. Donations for pet food, gas and supplies can be made here. 
Codys Friends - Are working to rescue around 40 dogs in Mabank Texas that were living on a piece of land owned by an older Texas couple. All of the dogs need medical attention. At this time they have taken 15 of the dogs and Cane Rosso Rescue has joined in to help. They are looking for donations and fosters for help. Donate to these dogs here. 
Dallas Dog RRR - Dallas Dog is working to rescue and foster dogs from the cold conditions. By donating to this group they are able to help get more pups out of the winter weather and into homes where they can rest and eat. The more money they can raise the more pups they can help. Donate here.
Houston Humane Society - The HHS is working to distribute pet food and pup supplies with the motto 'neighbors helping neighbors'. They have also worked to rescue 8 dogs from sub freezing temperatures and they are now safe with the Houston Humane Society. They are working alongside the Animal Cruelty Taskforce to help dogs left outside in dangerous conditions. To help support them donate here. 
Houston SPCA - Are checking in on and rescuing large numbers of dogs from homes in unfit conditions due to the extreme weather. The Houston SPCA are running their rescue ambulance 24 hours a day. They are in need of blankets, bottled water, and pet food. Donate here. 
Moms and Mutts Colorado - A rescue group in Colorado is preparing to transport 117 pups and their nursing moms from Texas to Colorado this coming Tuesday. After numerous dogs have been dumped in the cold Texas conditions MAMCO has planned the large transport of animals to Colorado. They are in need of foster homes, as well as towels and puppy food.
If you can help foster fill out the link here. To donate fuel for the travel click here.
See Spot Rescued - SSR are working to bring dog food and supplies to families in their community of Austin Texas who need help. They have created an Amazon wishlist here.
This is just a few of the groups and organizations who are working non stop for the animals during this time traumatic time in Texas. We are thinking about all of those in need during this time.