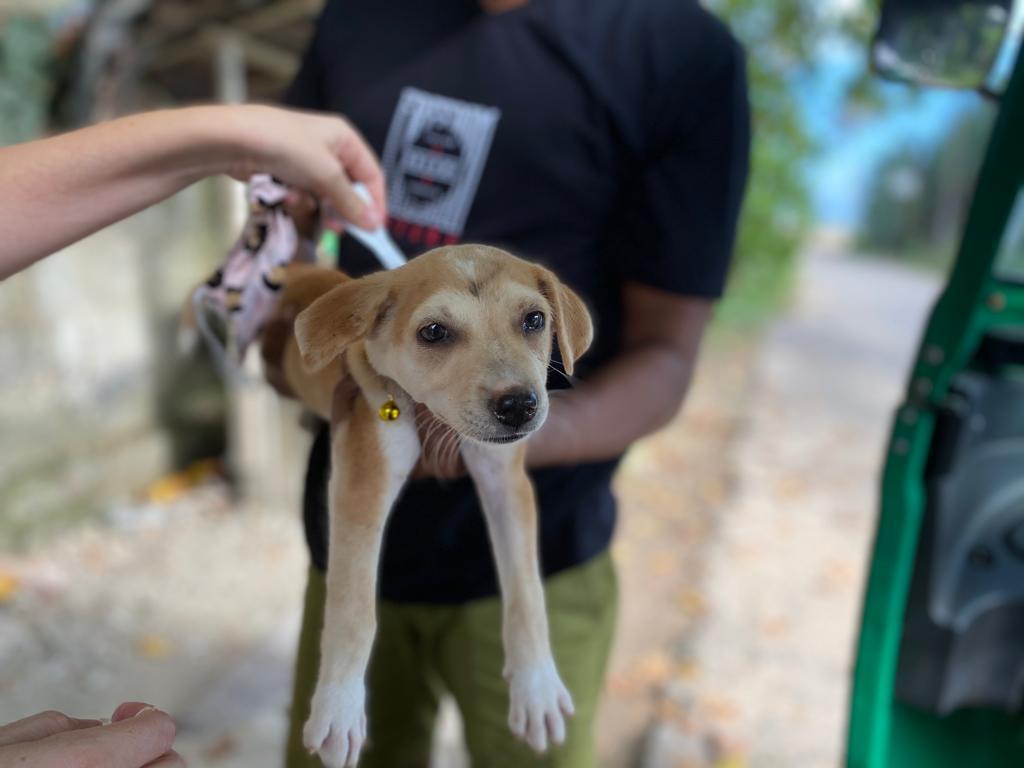 There are so many pups that need an extra hand in Sri Lanka.
Last week we came across a little pup who spends his time between the roadside and in the yard of a little home. The house is just down by the beach where we take our dogs to run around and when we spotted the pup we knew we wanted to help.
We went to pick up the pup and headed to the vet so he could have his first round of vaccines. Alongside worming and skin meds we got him up to date on his medical needs. We put a little collar around his neck and returned him home to the roadside.
Today while we were down by the beach we met this good man and the little pup! He gave us a big smile and pointed to the pup and said 'healthy!' He jingled the little bell on the collar we purchased for the pup.
This moment is one of the best feelings! Educating the local community about the need for kindness towards the street dogs is something we try to do often - by helping with the dogs medical care, and even giving them little collars, this helps show the community that we care and they begin to care too.
One by one we can make a difference together! Thank you so much for supporting The Paws and making our mission possible.