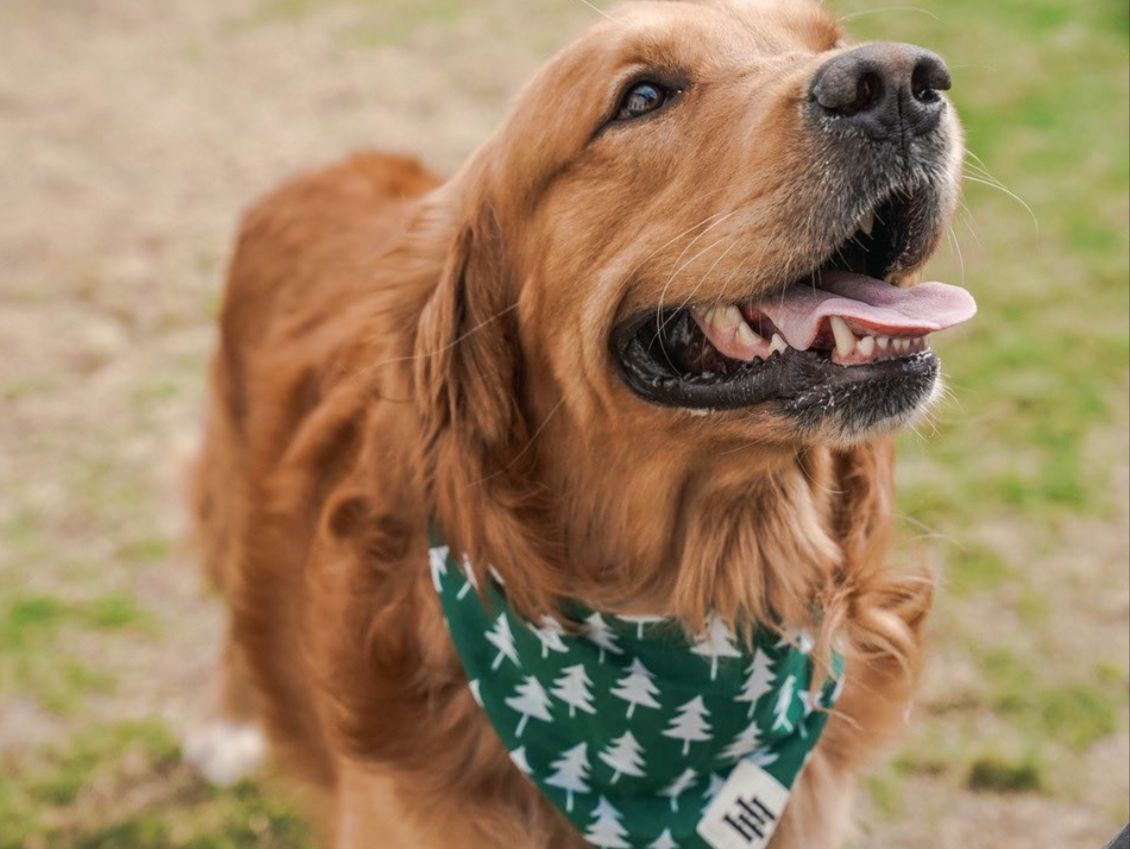 One of our most popular wholesale add-ons is the custom canvas labels. 
Our customers can take the existing Paws prints and add their own logo onto the bandanas - the perfect way to make the product personal for their shop and customers. 
We wanted to share a few cute pups wearing customized labels from 6 brands around the world!