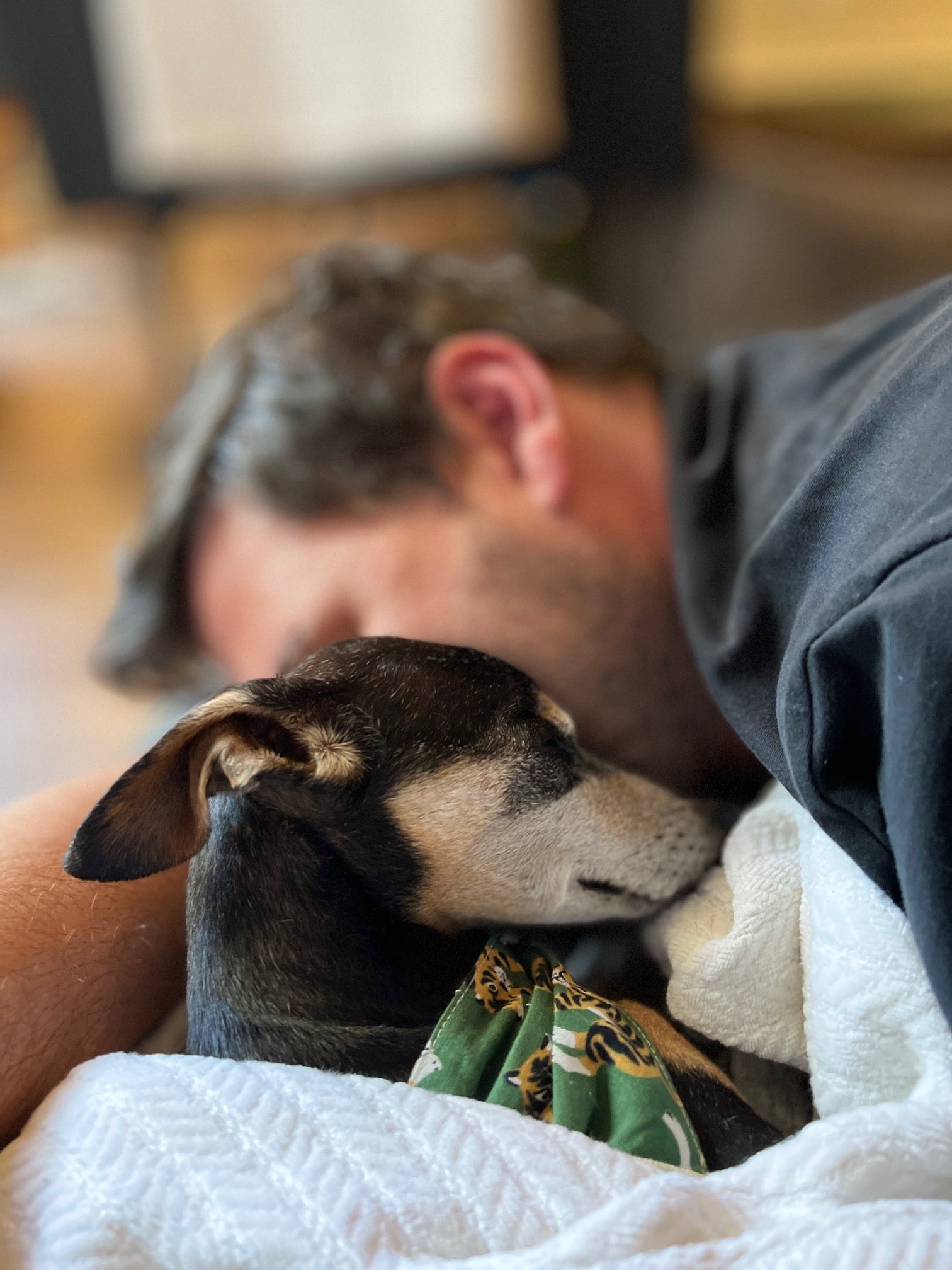 Hello The Paws,
Just wanted to send a quick note of thanks for making such a wonderful product. Today, me and my partner lost our Buddy. He went through a yearlong fight with Kidney failure and at the age of 15 he was ready to go.
Buddy loved his handkerchiefs, he felt naked without them and spent every moment of the day wearing them. He even got excited when we would change them. Everyone in the neighborhood thought Buddy was so cute with his collection of handkerchiefs, he was definitely a good salesman.
We always told him that he was helping other dogs in need, just like he needed help when he was a puppy. We continued to buy more because of the great mission of your company.
I thought I'd share a little story about Buddy to remember him during this hard time. He was most certainly a big fan of your product. 
Keep doing what you're doing. 
Thank You,
Daniel & BJ