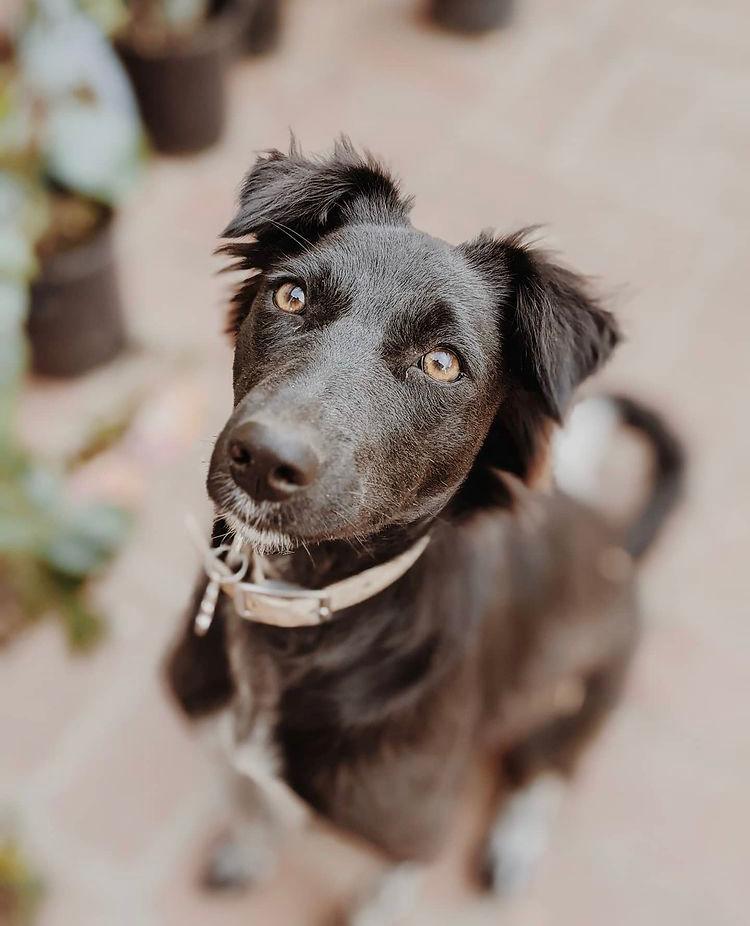 In the middle of 2020 a little black and white pup was dumped at the neighboring temple near our home in Sri Lanka.
While my friend was feeding several puppies at the temple she noticed another pup had appeared - the monks told her she was recently dumped on the land.
We went a few days later and filmed videos of her on The Paws instagram and that's when we heard from Katrina. She wrote us and asked if the pup would be available to adopt… to the USA!
We had planned on taking care of the pup locally at the temple as we already had 1 dog of our own, 2 foster pups and a baby on the way. However when Katrina said she wanted to adopt the pup and have us send her to the USA we didn't want to risk anything happening to her while living at the temple so we brought her home!
We asked her new family to name her and they decided on RIO! From that day forward her new life began as we got her ready for her big journey overseas. At the time she was too tiny to fly and she needed to complete her medical vaccines and sterilization. We set forward and made a plan - in several months time Rio would be on a plane to California!
Rio was the best little foster pup. She loved cuddling on the sofa, eating leftovers by our feet, and running around in the yard. Every day we fell more in love with her!
We worked with Katrina and a Sri Lankan pet agent to make arrangements for Rio's travels. Katrina raised money and we used donations from our sales to help too! We had a few set backs due to COVID - including several flight delays but we all worked together and in November Rio headed to the USA to meet her new family!
Rio is now living her BEST life with her mom, dad and two fur siblings Havana and Harlow. You can follow along on her adventures through her personal insta account: @rioandhavana.
Thank you for supporting The Paws and helping us make this happy ending possible!