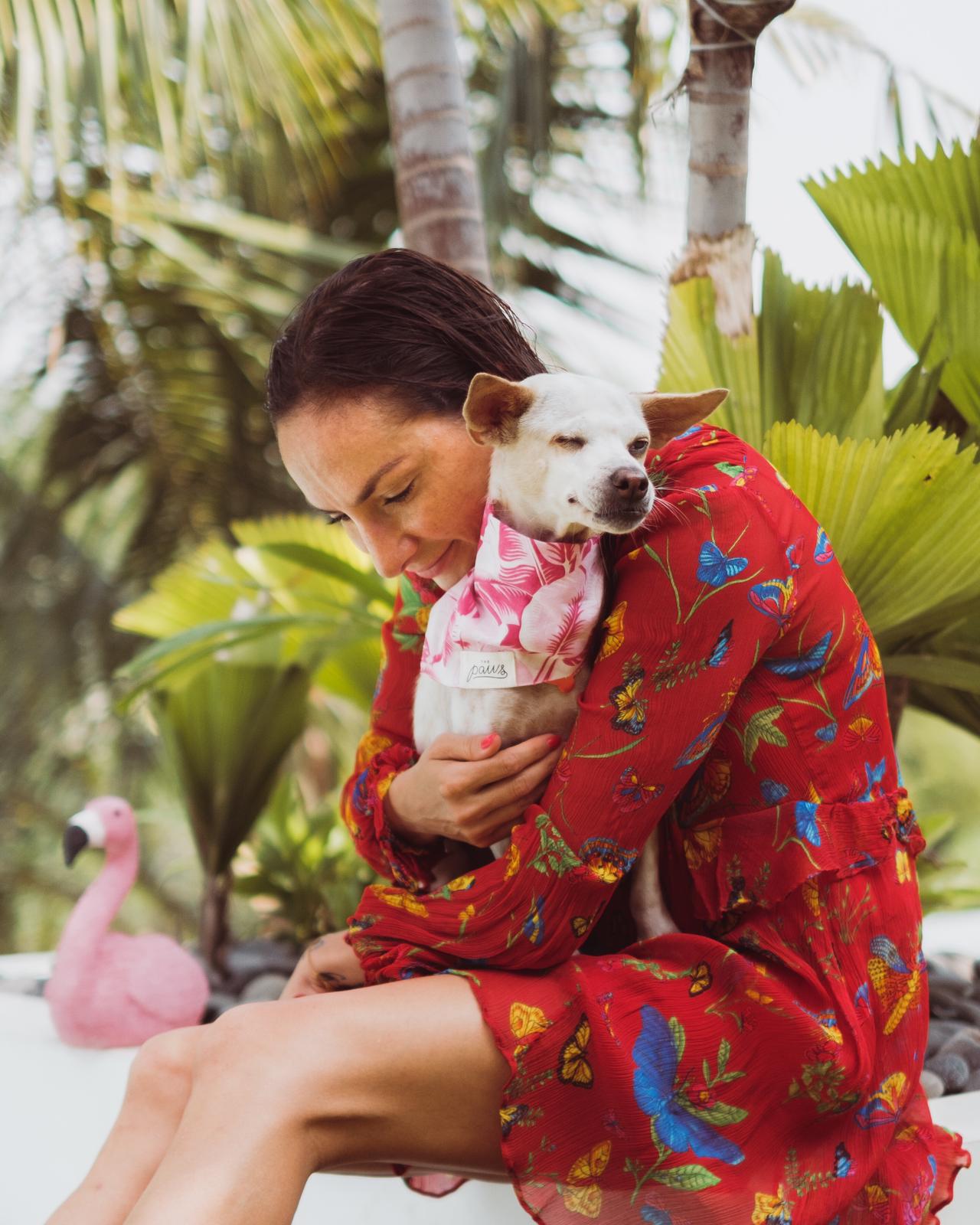 We rescued Twiggy two years ago, at the time of writing this (May 2020) ...it's wild how time flies.
Two years ago my family was visiting us in Bali. It was just days away from my wedding day, and my dad met Twiggy.
Before my family visited Bali I had a hard time explaining what a 'rescue' was and how they happened. They had heard the stories about how I would pick up puppies on the way to work, or find dogs furless and skinny by the beach - but until you see a rescue it's really hard to imagine. On our phone calls home I would recount these rescue moments to my family, send them photos and try to explain but it was hard for them to really, really understand.


This all changed the day my dad spotted Twiggy. He was taking a walking down my street and stumped upon her, at first thinking she had already passed away. He quickly came back to our house and said … ' uh, Libby there is a dying dog up the street'. This was the moment he understood what rescue meant. I jogged down the road to find Twiggy - and there she was, a bag of bones, missing an eye and covered in open wounds. At first glance I thought there was no way she would survive this rescue.

The vet came to meet us and took Twiggy off to the clinic to run test and help patch up her wounds. Several days later, after being on observation at the clinic the vet said with proper care and medication Twiggy could survive. She would need medication 4+ times per day and be closely monitored.

With our wedding now just 3 days away I was slightly stressed. I needed to find a foster home for Twiggy - not only did she need someone who had time to care for her 24/7 she was also not looking her finest - a one eye, scabby dog - compared to all those cute puppies also needing foster homes at the same time. How could Twiggy compete?

Thats when Max and Gilles stepped in - a message in reply to my Instagram stories - they would foster Twiggy! Max and Gilles have 3 Bali rescues of their own, along with a big yard for the pups to play. Max worked from home so she had time to foster and help with Twiggy's medication - a match made in heaven. For several months Twiggy lived and flourished at their home. It was a miracle - a perfect place for her to recover and learn to be a dog again.

As she healed and gained confidence the search for her adopter began! Again, I knew it wasn't going to be easy to find a home for an older dog with one eye and a quirky look - the adoption pages in Bali are flooded with the most adorable puppies and their puppy eyes. We had to hope someone could look beyond her appearance and give Twiggy the shot she deserved.

Our wishes came true when we met Emma. The wonderful, wonderful Emma.

Emma had recently moved to Bali and was looking for that special someone. The pup to make her days a bit more joyful and share Bali life alongside. After a few meet and greets and time spent with Twiggy the deal was done - Twiggy had a mom!

The rest is history, Twiggy and her mom are living their best lives in Bali and enjoy cuddles on the bed and walks on the beach!